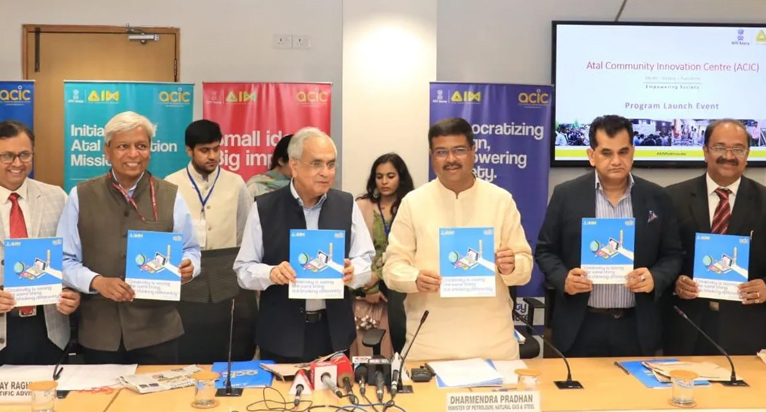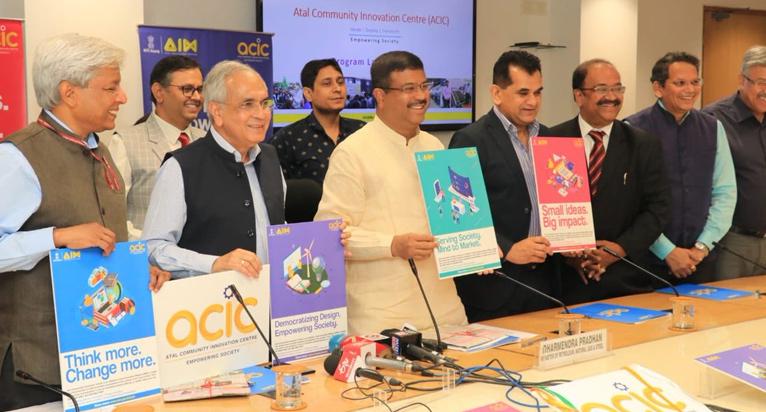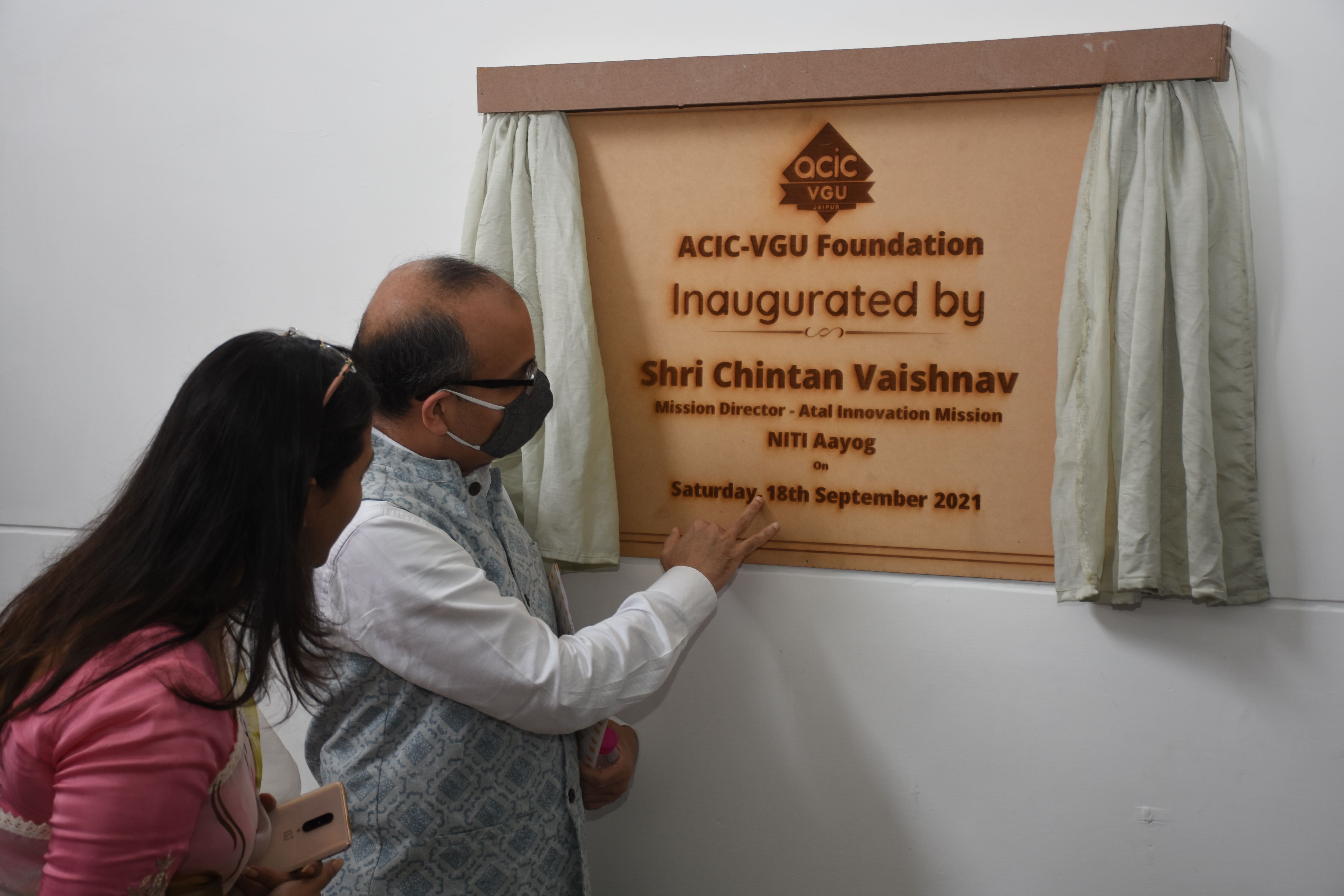 What is ACIC ?
Atal Community Innovation Centers (ACIC) are envisaged to serve the unserved/underserved areas of the country with respect to the start-up and innovation ecosystem. ACIC saw it to be crucial to reach the innovators at the bottom of the pyramid and give them equitable opportunities, especially by reducing the lab to land distance and creating a space for pre-incubation of ideas/solutions. Celebrating the idea of 'frugal' which is predominant in Indian communities, ACIC aims to create a formal approach to identify and scale up these innovations; using solution driven design thinking and supported by Public Private Partnerships (PPP) model.
What are Grassroots Innovations ?
Grassroots Innovations (GI) refer to products and services emerging from innovations brought about by people at the bottom of the pyramid (BOP) who are from economically disadvantaged sections and socially excluded areas. Enabling local communities to convert or upgrade their ideas into products and services, by blending creativity, science and technology, design and risk seeking approach constitute the heart of grassroots innovation. Local communities are well-versed with their community's needs, local resource constraints and are innately motivated to solve those problems using different ideas and tools built via knowledge of the area and experience of time.
Communities of innovation can successfully flourish if these enabling institutions are received by people who can optimally utilize local knowledge, contextual market needs and a diverse range of skill sets in combination to a shared pool of public knowledge. While access to spaces of innovation irrespective of age or economic differences serves as an entry point, originality can only thrive if masses are prepared to build upon the local ecosystem with an increased degree of interactivity and ownership. Atal Community Innovation Centers have been modelled to encourage mass diffusion of innovation from the roots of communities. Thus, building upon grassroots innovations as a fundamental building block for societal transformation serves as a progressive strategy.
Building Blocks of an ACIC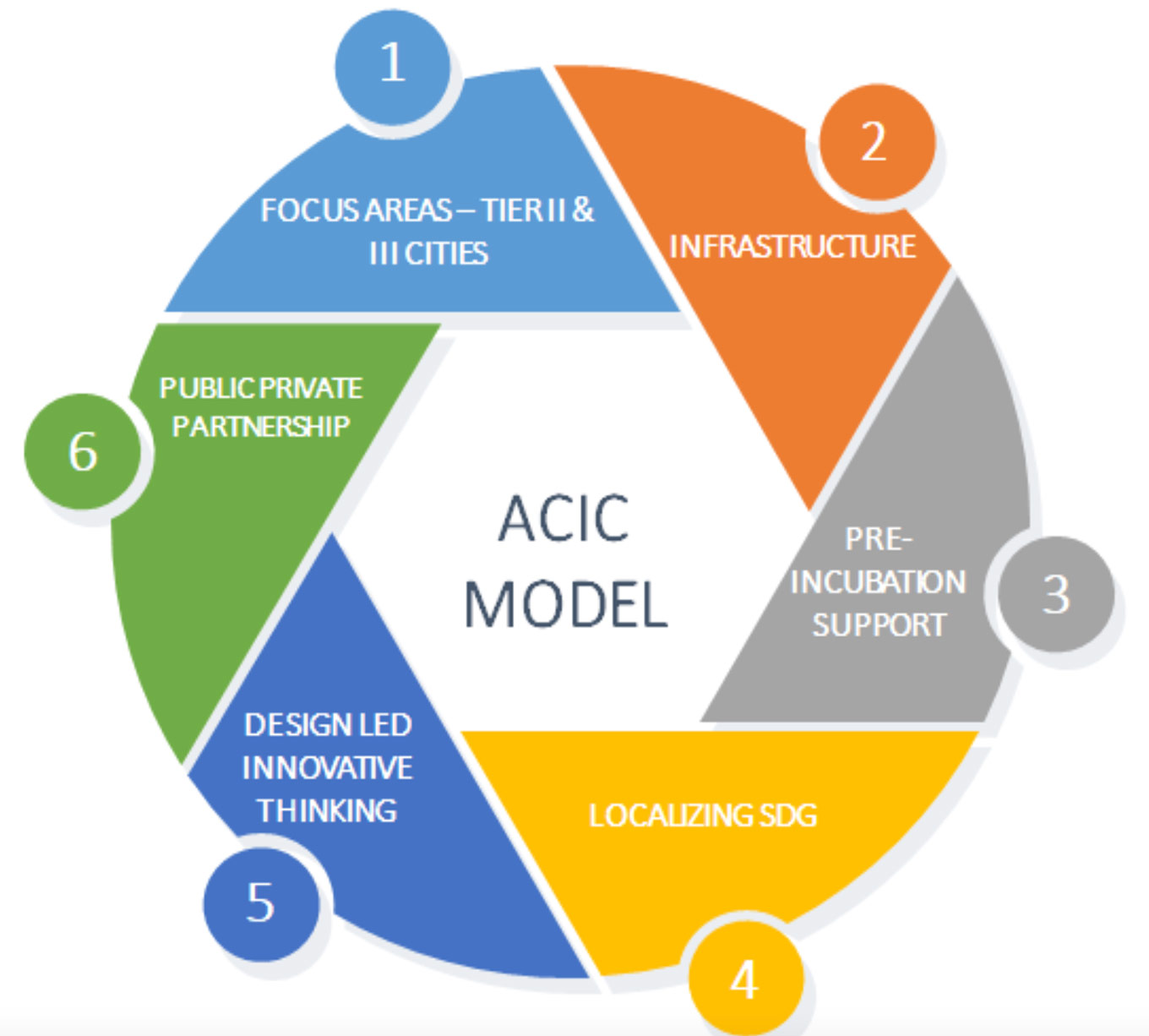 Focus is on the Unserved and Underserved regions in India in terms of idea generation, promotion of innovations and innovators at grassroots level.
Physical space of the ACIC provides a gateway for experimentation, engagement and participation. Financial assistance of 2.5 crore is provided to the ACIC for running space, innovation and outreach operations.
Aspiring entrepreneurs in the pre-incubation process will be provided directional training and mentoring by business or research experts in making their ideas viable
ACIC will nurture SDG innovations and entrepreneurial ventures. The aspiring innovators in the community will be educated about the SDGs and innovations and entrepreneurial ventures catering to SDG transformations.
Knowledge of design methods and their integration into industry and government can help people articulate latent needs and find local solutions to these needs.
Diversifying finances and networking can build a competitive and more productive ecosystem of development and progress