---
The UN Capital Development Fund (UNCDF), in partnership with Atal Innovation Mission, NITI Aayog (Govt. of India); Bill & Melinda Gates Foundation; Rabo Foundation; International Fund for Agricultural Development (IFAD); and Bayer, has launched an innovation platform to enable cross-border exchange of innovations, insights and investments.
The first initiative of the Platform is the Agritech Challenge launched in July 2021, with a focus on improving financial health of smallholder farmers. The Programme will support agritech and agri-fintech startups from India to expand to international markets, across Kenya, Malawi, Uganda & Zambia in Africa, and Malaysia, India & Indonesia in Asia.
The selected participants of this challenge will get access to industry, investor & market linkages, along with mentorship from sector experts to help them build and test their solution in their chosen international market, with subsequent support on scaling the solution as well.
The objective of the program is to facilitate the implementation of innovative agri-tech and agri- fintech solutions to address challenges faced by smallholder farmers across Asia and Africa, to help improve their financial health.
---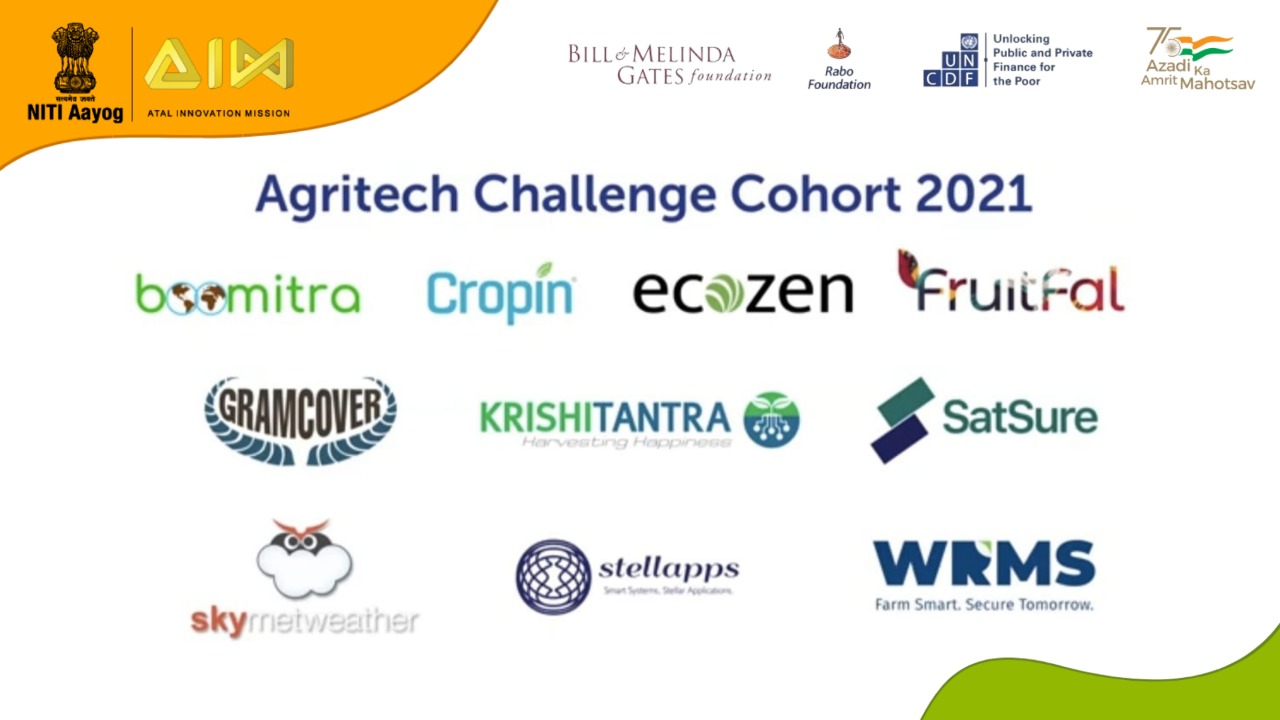 Main Track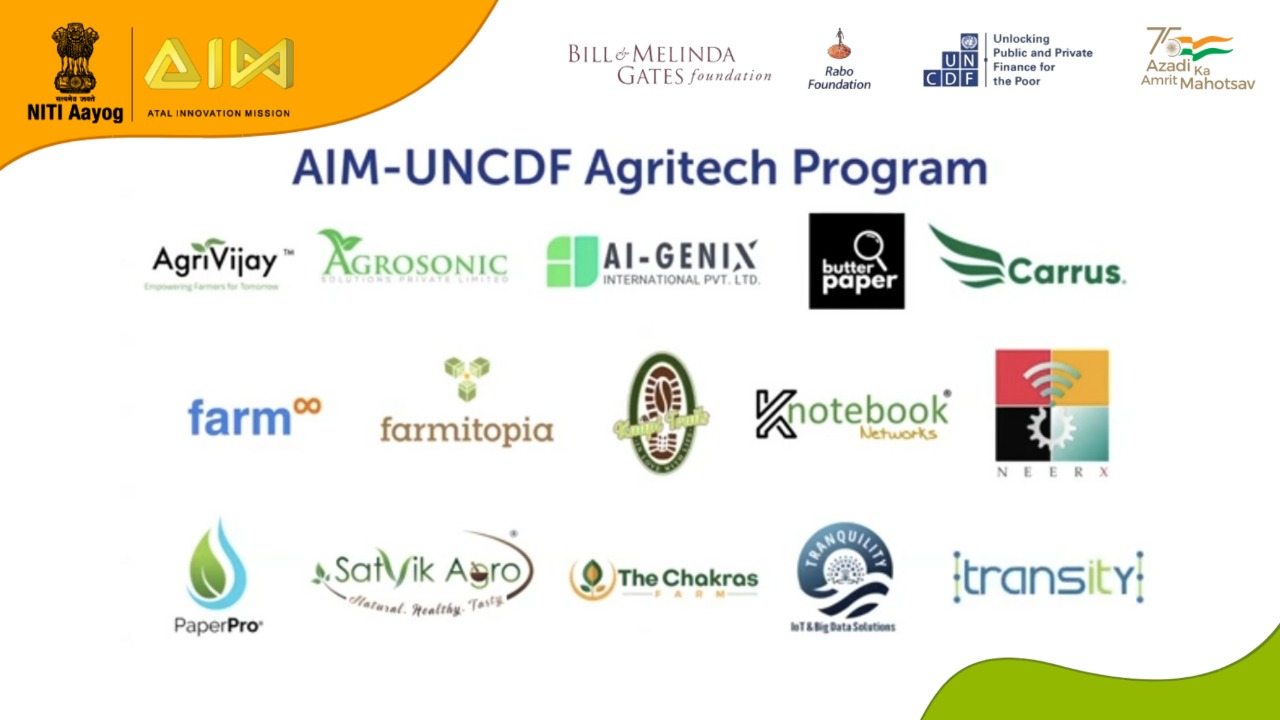 AIM Track
There are two tracks through which applications were invited for the Agri-Tech challenge.
Agritech Challenge
Main Track
AIM Track
Key Objective
Expansion – Support solution pilot in the chosen international market.
Readiness – Enable understanding of / exposure to the chosen international market.
Eligibility
Startup registered in India (or any of the other participating countries).
- Startup registered in India.
- Supported by AIM
Average annual revenue of at least USD 150,000 over the last 3 years or USD 100,000 over the last 2 years.
No specific revenue threshold.
Live solution with an active user/customer base. (active customer defined as having transacted with the solution at least once in 90 days).
Startup with a live solution (MVP and beyond stage) and active user/customer base.
Number of Applications
A total of 100 applications were received.
A total of 37 applications were received.
Selection
A total of 10 startups were selected.
A total of 15 startups/ companies were selected.
Evaluation Parameters
Degree of Innovation
Solution Innovation and Differentiation and relevance in addressing market gaps.
Sustainability & Commercial Viability
Commercial Scalability and potential, P&L and market Readiness
Social Impact and UN SDGs
Impact on lives of smallholder farmers, climate, alignment with UN SDGs
Organizational Capacity and Implementation
Organizational infra, team and expertise to manage and sustain international expansion.
Engagement Format
Cohort-driven focused on building use-cases.
Cohort-driven focused on guidance & market linkages.
The event on 20th is the launch of the support phase for the Main-Track startups and guidance for the AIM-Track.
The applicants addressed at least one of the following three identified challenge areas in their chosen international market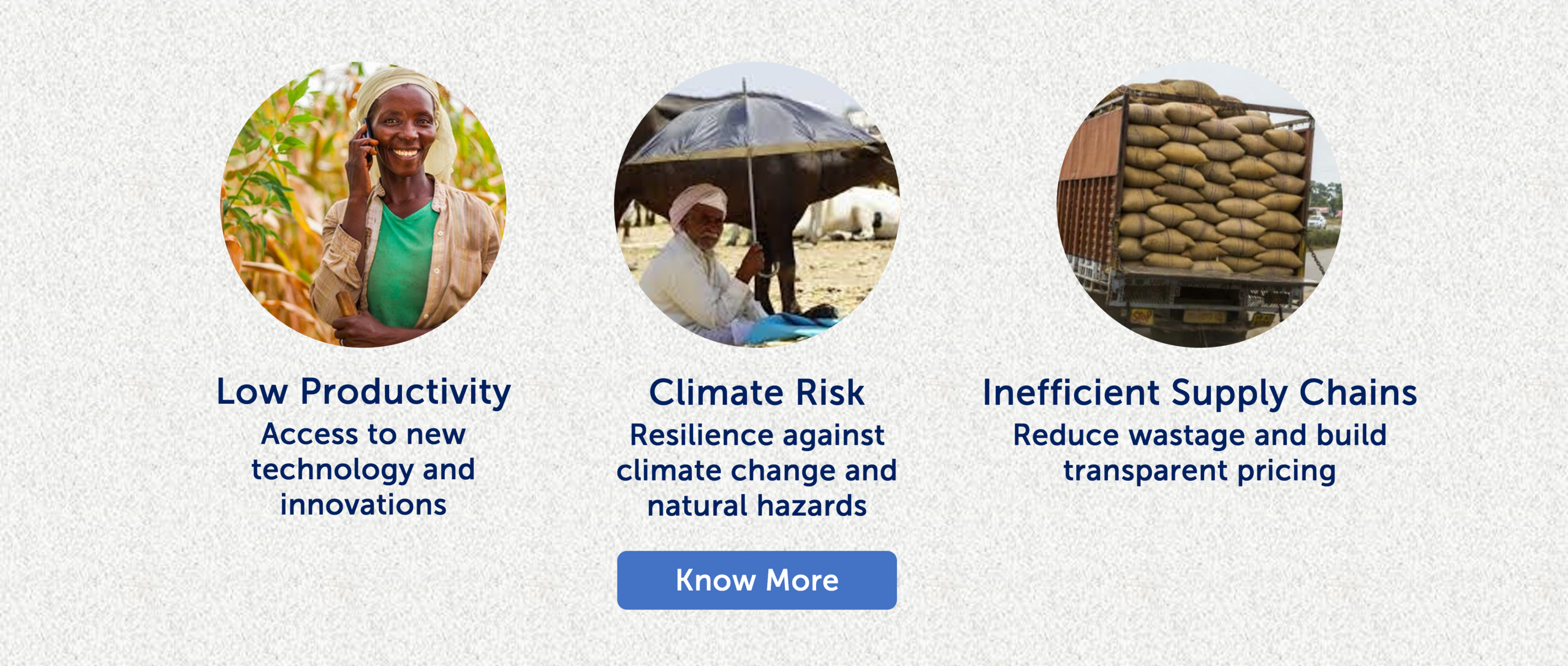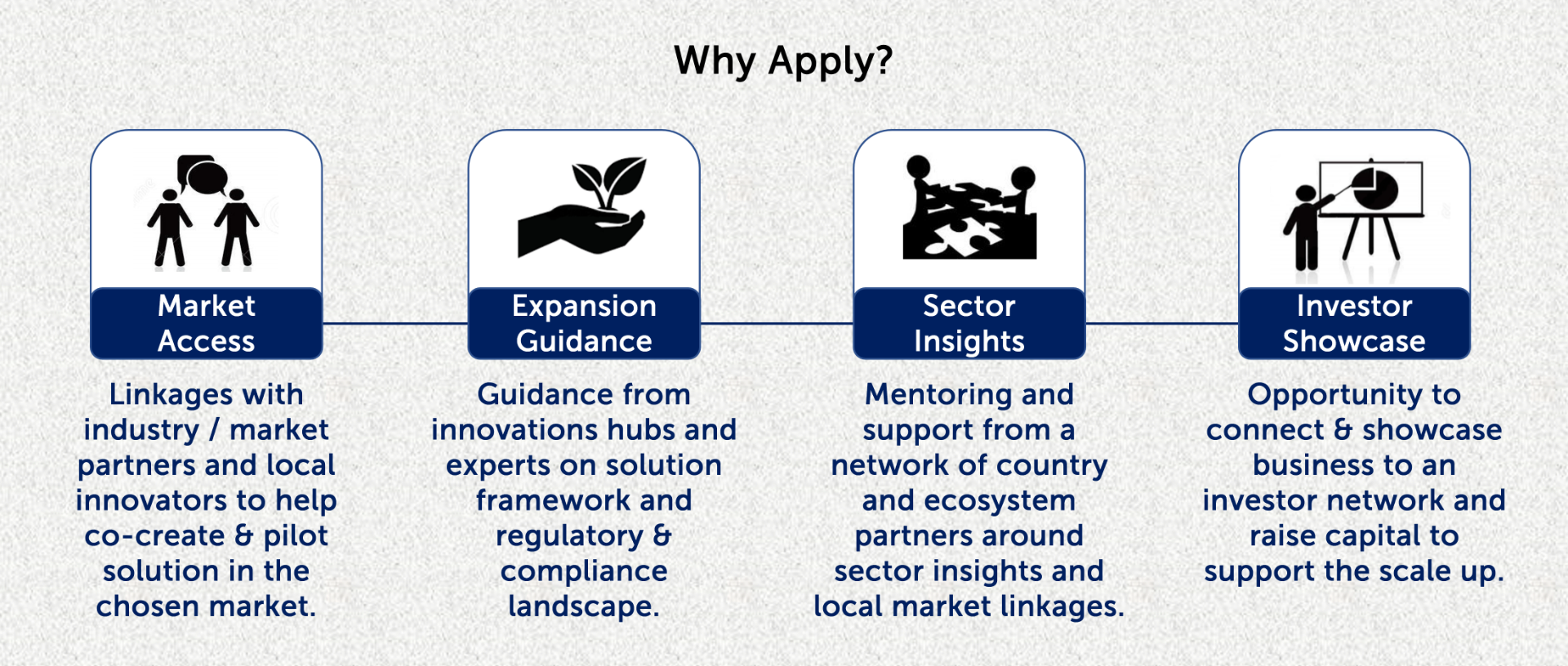 All eligible applicants will be evaluated against the following criteria:

Launch of the Agritech Challenge and Innovation Platform
AIM-UNCDF South-South Innovation Challenge: Agri-Tech cohort launch
Building Global Bridges in Agritech:
Insights from Bayer, IFAD, Omnivore, Rabobank and ThinkAg
Global Agritech Landscape:
Arnab Das, Head
Smallholder Farming APAC
Bayer Crop Science
Malaysian Agritech Landscape:
Puan Khadijah Iskandar
Covering President / CEO
Agrobank Malaysia
East African Agritech Landscape:
Insights from AGRA, IFAD, One Acre Fund, Open Capital and Stanbic
Bank
Indonesia Agritech Landscape:Insights from Bank BRI Agro, Bayer Crop Science, PISAgro and
SecureFood