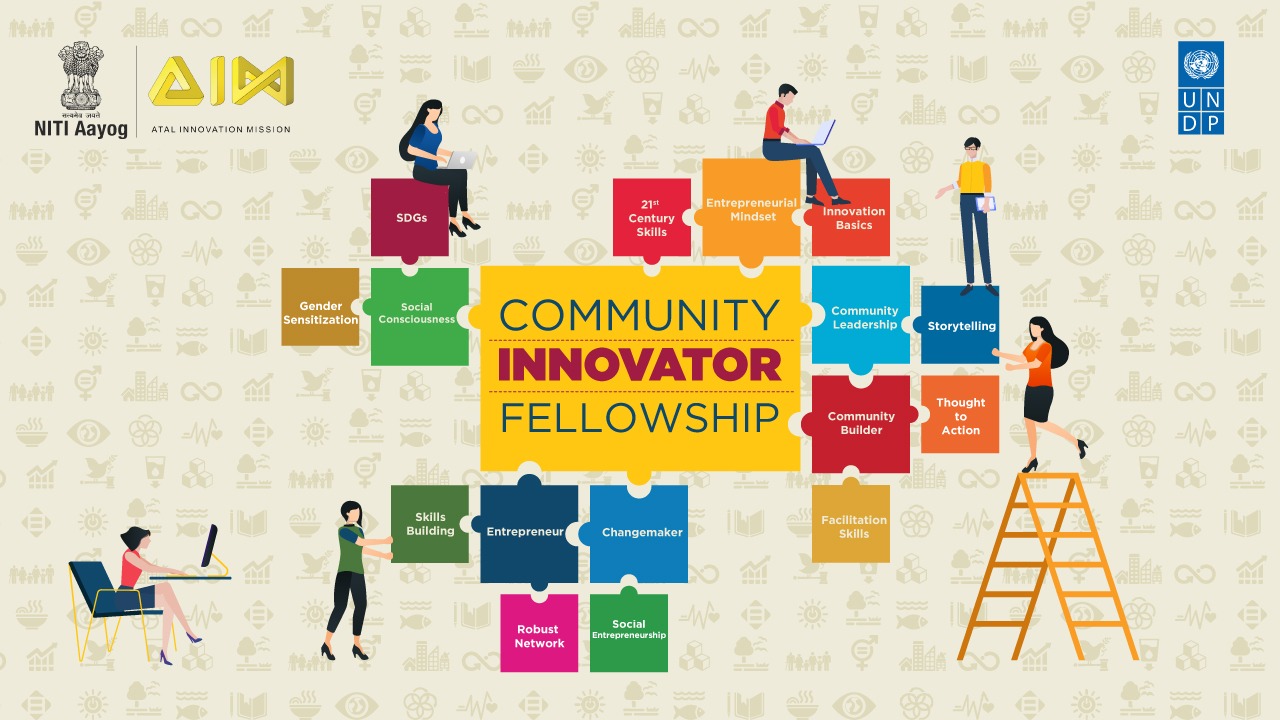 About
---
The Community Innovator Fellowship Program is an initiative of Atal Innovation Mission, NITI Aayog in collaboration with UNDP India to facilitate knowledge building and provide infrastructure support to aspiring community innovators essential for their entrepreneurship journey. This is a one-year-long intensive fellowship program wherein an aspiring community innovator can apply irrespective of their socio-economic background. During the course of this fellowship, each fellow would be hosted at an Atal Community Innovation Centre and would acquire SDG awareness, entrepreneurial skills and life skills while working on her/his idea.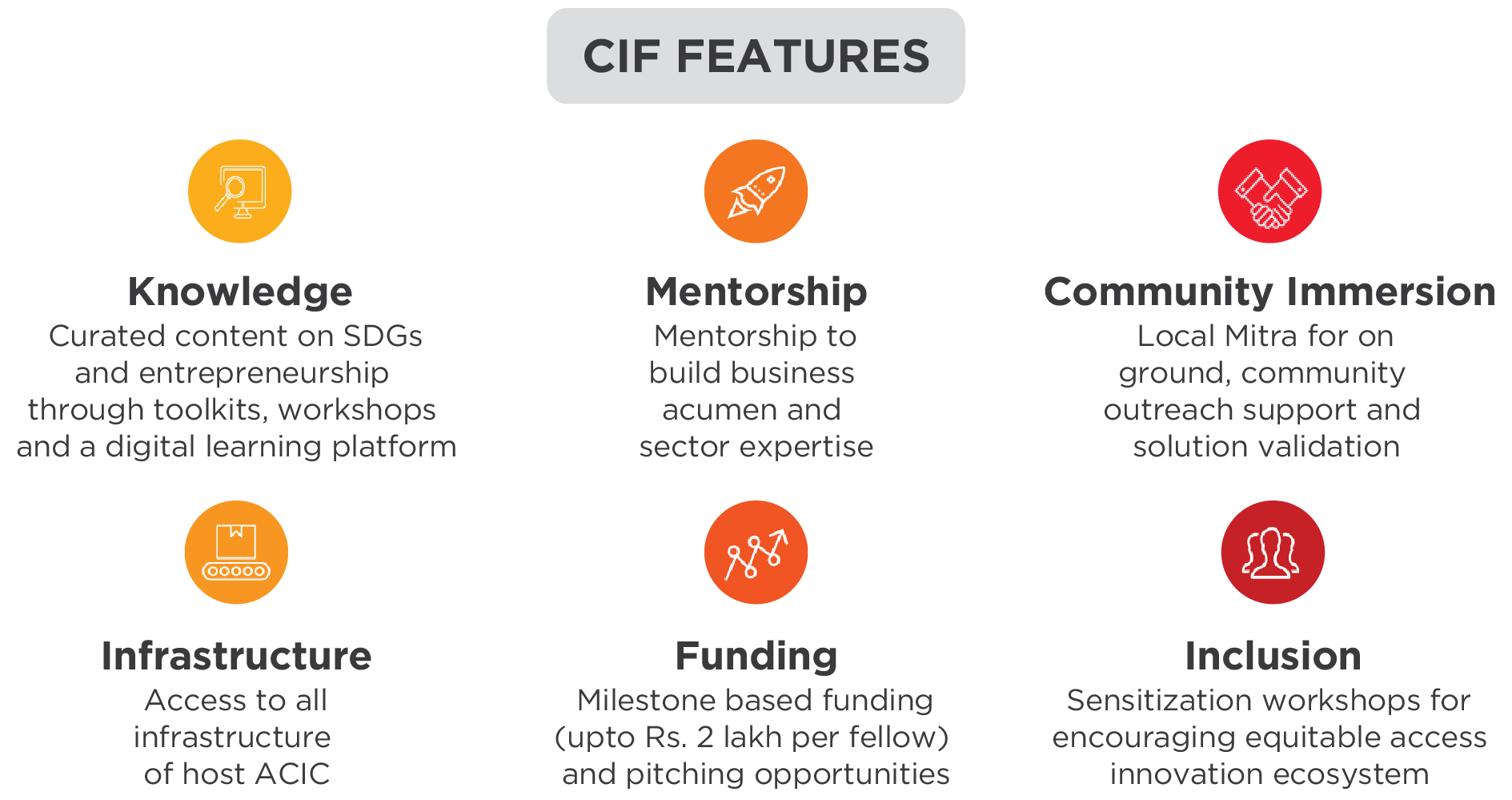 Eligibility Criteria for a Fellow
---
The Community Innovator Fellow is an individual with an entrepreneurial mindset, with an idea to solve a community challenge through his/her enterprise.
Age - 18-35 Years
Education - At least a bachelor's/diploma/degree holder in any discipline from a recognized university
Distance from the community – Residential address within 30 km from ACIC*
Literacy level – English Language proficiency (Intermediate)**
*Fellows could also be enrolled from outside the ACIC's geographical region with a mandate of completing certain community hours and ACIC hours.
**Applicants not meeting this level of literacy can be supported by a 'Buddy' and also through training and workshops as part of the fellowship.
Journey of a Fellow
---
The year-long journey of a fellow has been structured into 5 phases, each with different objectives and outcomes. The fellows will be constantly supported by the host ACIC team, mentors and AIM team.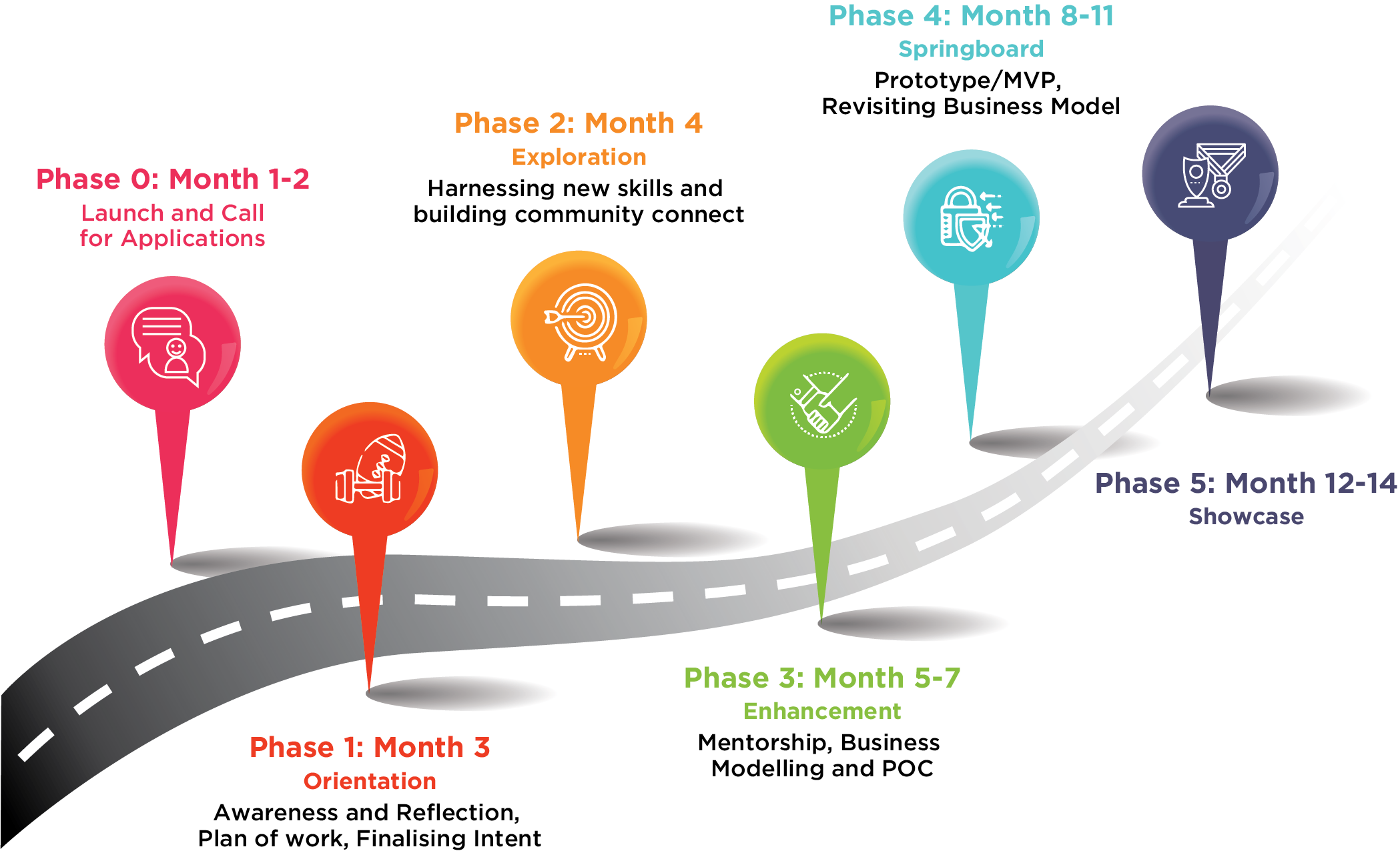 For detailed information, please refer to the Program Structure.
Download the CIF Brochure here.