Business incubation centres in India are growing in numbers steadily over the years and have started contributing to job and business creation. Although, these established incubators have played a significant role in promoting entrepreneurship, AIM realized the need to support them so that they can further support innovative startups in emerging and high growth sectors.

Following this consensus, AIM launched the scheme to support these EICs so that their incubation capacity can be enhanced and they can create a larger impact in promoting entrepreneurship, job creation and economic development in the country.

List of shortlisted applicants from Round-2 of AIC/EIC applications

Guidelines for scale-up support to EIC
Atal Innovation Mission
Established Incubation Centres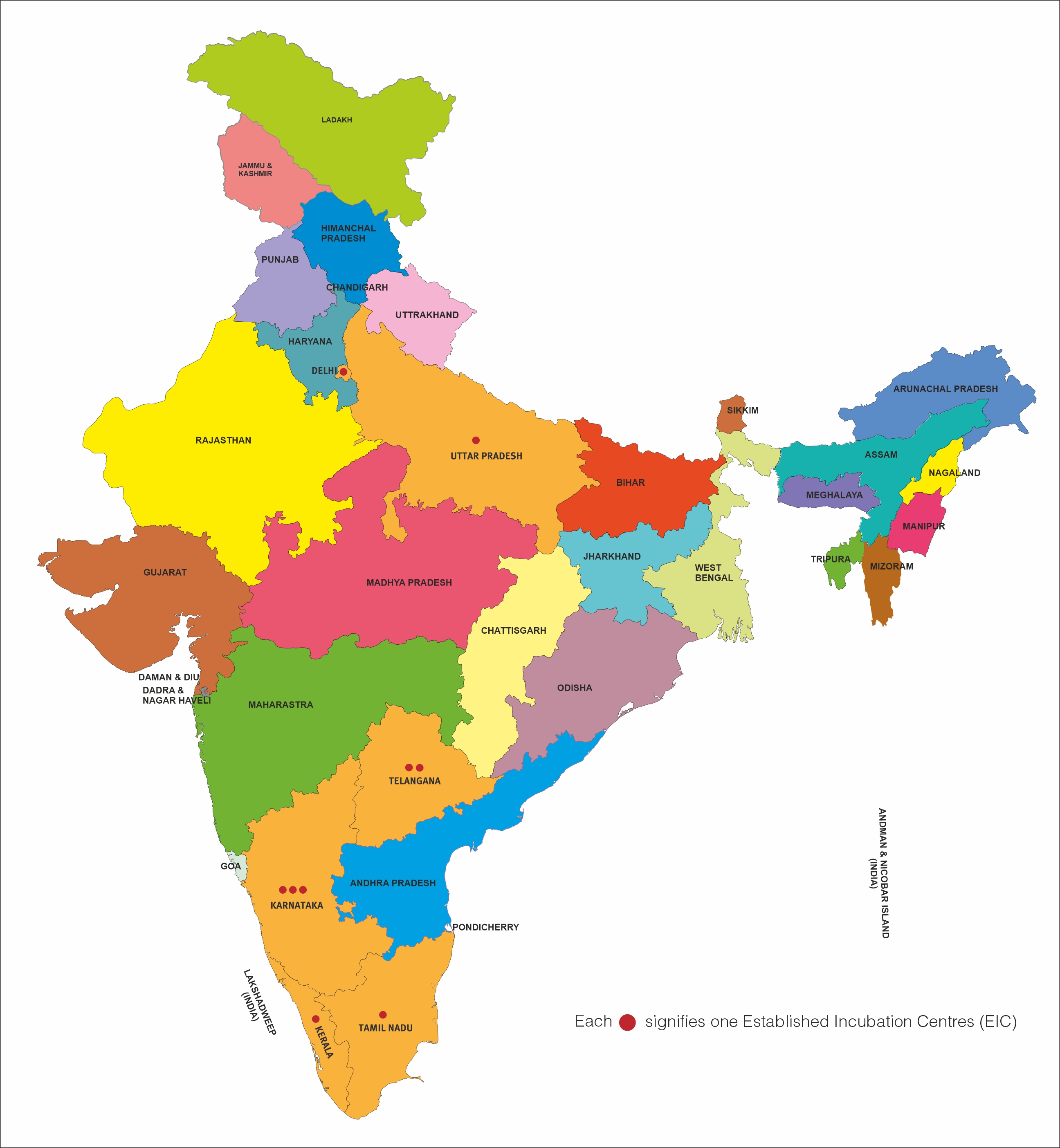 Background
In the recent years; academia, industry, investors, small and big entrepreneurs, government organizations, non-governmental organizations have taken an initiative to set up incubation centres across the country. Though, these are established startup incubators, they need to be supported to augment, enhance and upgrade their incubation capacity manifold and develop a conducive ecosystem by strengthening linkages among these incubation centres, universities and corporates.

AIM envisages to invigorate these Established Incubation Centres (EICs) in the country through provision of financial scale-up support. The scheme would radically transform the start-up ecosystem in the country by upgrading EICs to world-class standards. These EICs would support innovative and high growth startups and help in developing a vibrant entrepreneurial ecosystem in the country.
Eligibility
         EIC must have been in operation for a minimum of three years.
        EIC should be registered in India as public, private or public-private partnership enterprise.
Financial Support
AIM will provide a grant-in-aid of upto Rs. 10 crore to EIC, in two or more annual instalments.