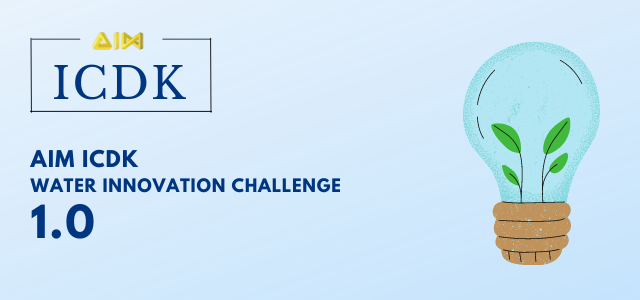 As a part of the Indo- Danish Bilateral Green Strategic Partnership, Atal Innovation Mission, NITI Aayog (AIM) launched Open Innovation Challenges in the area of water, in partnership with the Innovation Centre, Denmark at the Embassy of Denmark in India.
A panel of water experts was constituted to incorporate relevant domain expertise in the program. The challenges were designed in consultation with the relevant government departments and the water expert panel, to finalize five challenge areas under which the innovative solutions were invited.
The AIM-ICDK Water innovation challenge was hosted in the below-mentioned challenge areas:

Digital water management solutions
Solutions for monitoring and prevention of leakage in city water supply
Wastewater management across Rural/Agri belts and Urban settlements
Rainwater harvesting in Rural and urban settlements
afe and sustained drinking water
The application phase got a total of 401 applications, of which a total of 70 applicants submitted their innovations. The global kick-off for student teams was organized on 11th February 2021
The academic institutions Indian Institute of Technology, Delhi (IIT Delhi); Indian Institute of Technology, Bombay (IIT Bombay); Indian Institute of Technology, Madras (IIT Madras), AIM Incubators, and Danish industry professionals, during the development phase (March-May), helped students, and young entrepreneurs, to identify pioneering solutions to the water challenges. The Indian challenges also witnessed participation from a student team from South Korea and Denmark; together with global peers. The Indian innovators further developed their innovation to be pilot deployment-ready and presented their results in a planned virtual summit held in the month of May 2021 as part of the Next Generation Water Action.
AIM has partnered with IIT Delhi, IIT Bombay, and ICCW-IIT Madras to provide student innovators access to product development and mentoring opportunities. Similarly, four selected entrepreneur teams worked with two AIM Incubators – AIC Sangam and AIC FISE.