I am an Entrepreneur and a STEM educationist who is knowledgeable in both Electronics and Robotics. I am specialized in training students on 3D Printers and Designing, Circuit Designing and Programming, Machine Tools, Embedded Systems and App Development. Apart from this, I am also the founder of Makers Duniya and help schools in driving 21st Century Skills by setting up Designing Tinkering and Innovation Labs and focusing on "Learning by Doing". I am constantly working towards the more and more involvement of Women in STEAM Education. Thereby, to promote the importance of "Learning by Doing" amongst Girls and to empower and make them educated in the field of STEAM careers and learning. I, along with Maa Anandmayee Memorial School organized for the very first time, Fast and Frenzied: Robo Race Competition exclusively for young women, in Uttarakhand. The objective was to further scientific temper and to augment creativity, collaboration, and critical thinking amongst female students. Students from Grade VII to XII from various schools participated in this event with great enthusiasm. The competition was extremely exciting, and it was heartening to see the energy and passion among competitors who wade through their robots (cars) through a challenging track, avoiding obstacles, in the least time possible. Over 54 plus female students from 11 different schools participated in the event enthusiastically and appreciated our efforts for organizing something unique, especially for the female students.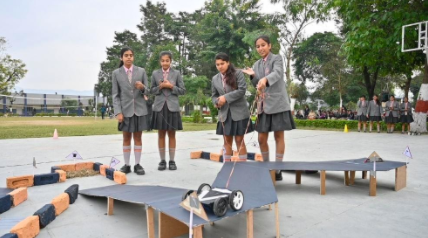 In a male dominating world, it was indeed quite challenging for me to organize an all-girls robotic event. I pitched my idea to almost 8 schools and all of them simply denied. They were not ready to accept my idea as they felt that this event might not capture enough participation. But at last, Mr. Arpit Panjwani, Director of Maa Anandmayee Memorial School, Raiwala, Dehradun, Uttarakhand agreed to have this event. So, we finalized the schedule, rules and regulations and decided to launch the event on 14th of November 2019. The second challenge was to gather the participants for the event and also to teach them the process of making a manual robotic car. So, I approached around 50 plus school and encourage them to participate in the event with an all-girls team. But only 11 schools accepted my proposal and were ready to be part of this initiative. After that, I along with my partner Mr. Prawal Pratap Singh, Mr. Arjun - ATL In-charge of MAMS, organized workshops for the interested participants and taught them the entire process and concepts of designing a manual remote-controlled robot. Eventually, they all participated in the event, tried hard to be the winner of the event, and took a lot of learning and new experiences from the event.

After this event, the most important lesson which I learned was that the concept of gender inequality is manmade, and nature has never distinguished between a male or a female. If treated equally, females can also achieve what man had and maybe even more. After the event, all the participants were feeling super excited because they have learnt something new which they will never forget in their entire life because they learned it by doing!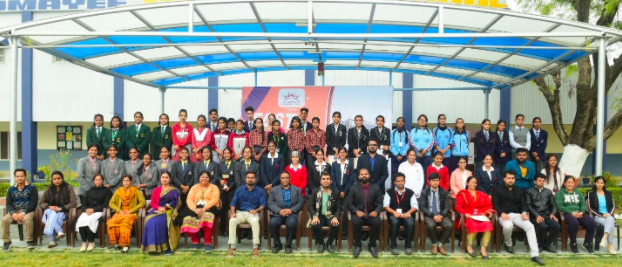 Prateek Agarwal
Mentor of Change