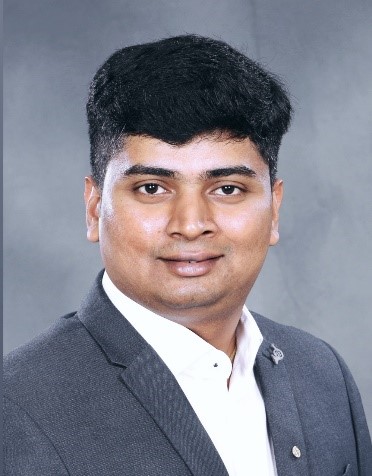 I started my Journey as a Mentor of Change at Kamlavati Senior Secondary School ATL, Sahupuram. It is situated at rural part of Tuticorin District, Tamilnadu. Though the school is 400 kms far from my place I don't hesitate to go frequently because of the attachment which I got in my first visit. Starting from the management, principal, teachers and students are highly aspirational.

The more you teach, the more you learn. Being an academician, I love engaging with students. Teaching science and technology to school kids and mentoring them for tinkering activity is a real fun experience. Their questions are quite interesting and makes you learn more. Sometimes they won't let you sleep. I keep visiting my ATL whenever I get an opportunity to engage with them in person.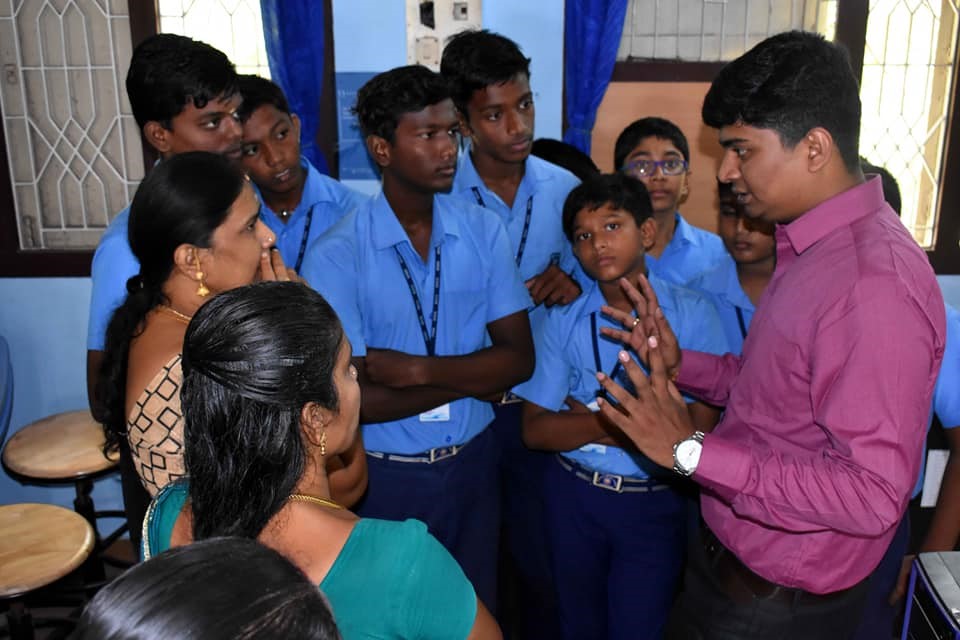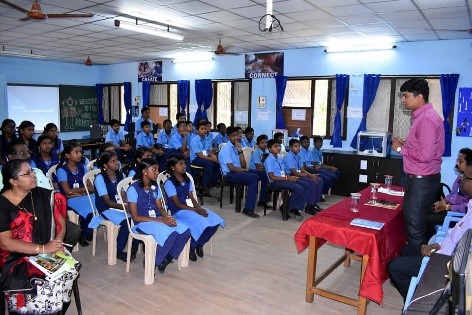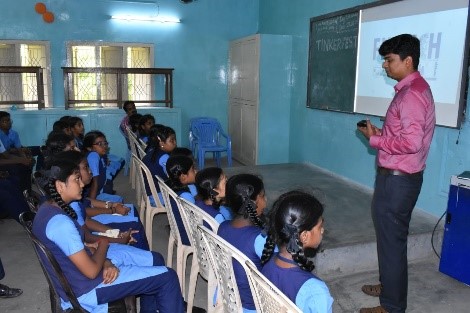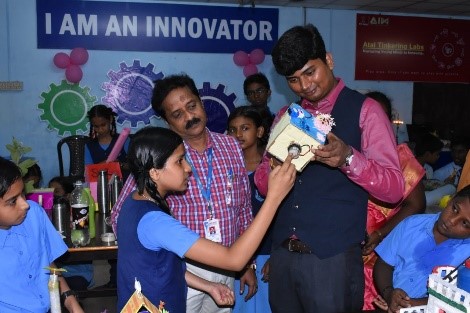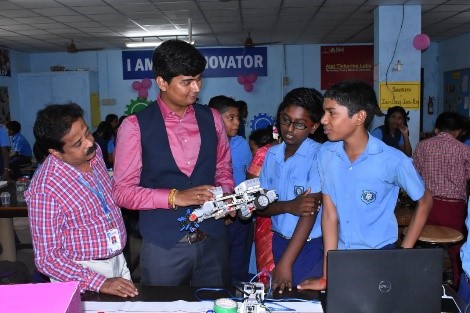 I motivate my ATL students to participate in various national and international level events not only to showcase their talents but also to learn, get exposure and to have a meaningful networking. I strongly believe in the quote "Think Globally, Start Locally and scale up rapidly" attending the national and international events will definitively wider their perspectives.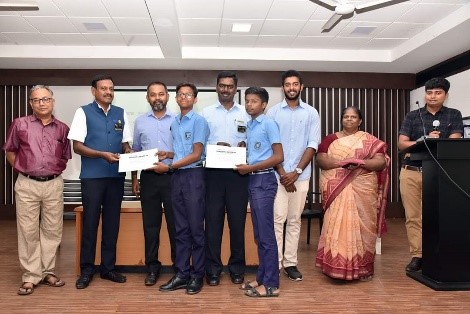 My ATL students bagged the third prize in IEEE Junior Einstein preliminary round held at Kumaraguru College of Technology, Coimbatore and qualified for the final round with Rs.15000/- travel grant to attend the finale held at Stamford International University, Bangkok, Thailand on 7, 8 Sep 2019.
With my students at Stamford International University, Bangkok, Thailand on 8 Sep 2019 attended the final of IEEE YESIST12 – Junior Einstein International project competition.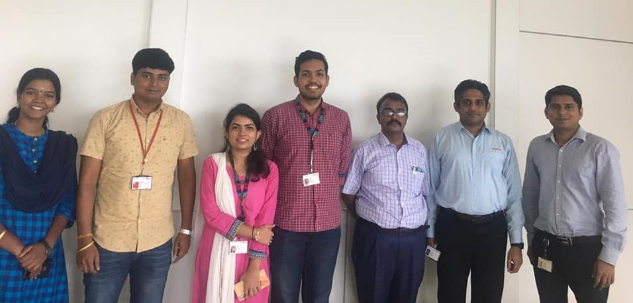 Networking is a powerful tool for mentors as well to get along, Share the best practices, co-work etc. AIM mentors in Coimbatore surrounding had networking meetup at Robert Bosch Campus at Coimbatore on 12 August 2019 and decided to work across the schools.
I visit other ATLs as well for various activities like motivational talks, ATL festivals, competitions etc. I will also invite other AIM MoC friends to my schools for various occasions. This gives an opportunity to the students of ATL to interact with various experts.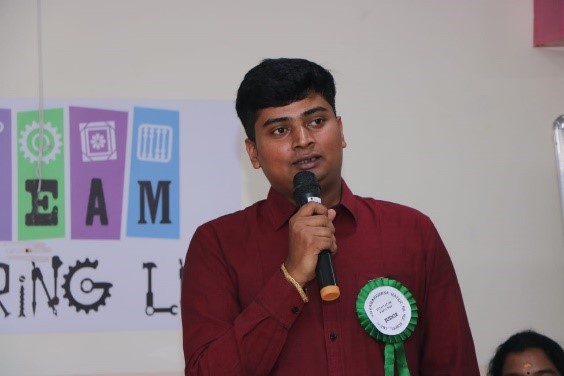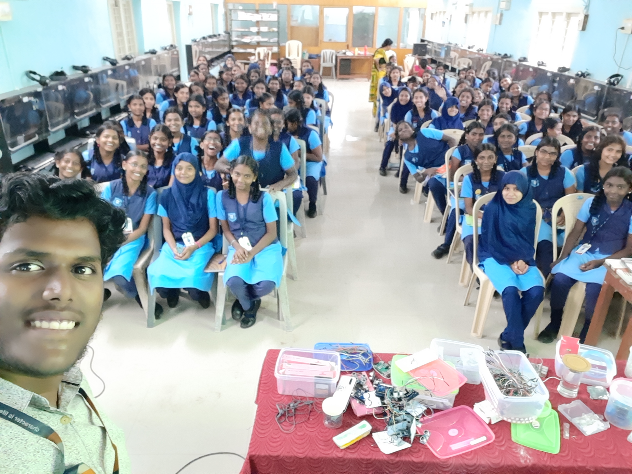 As an academician, I am blessed with aspirational students wherever I teach. I planned and started utilized my engineering students to handle training sessions to my ATL students. I observed this practice made impact and benefitted both my engineering student and ATL student. It is a great opportunity for an engineering student to develop life skill
Mentor of Change :Navaneethakrishnan Ramanathan
ATL :Kamlavati Senior Secondary School, Tuticorin
State :Tamilnadu