My on-going journey of an aspiration to kick-start a million journeys from an Atal Tinkering Lab…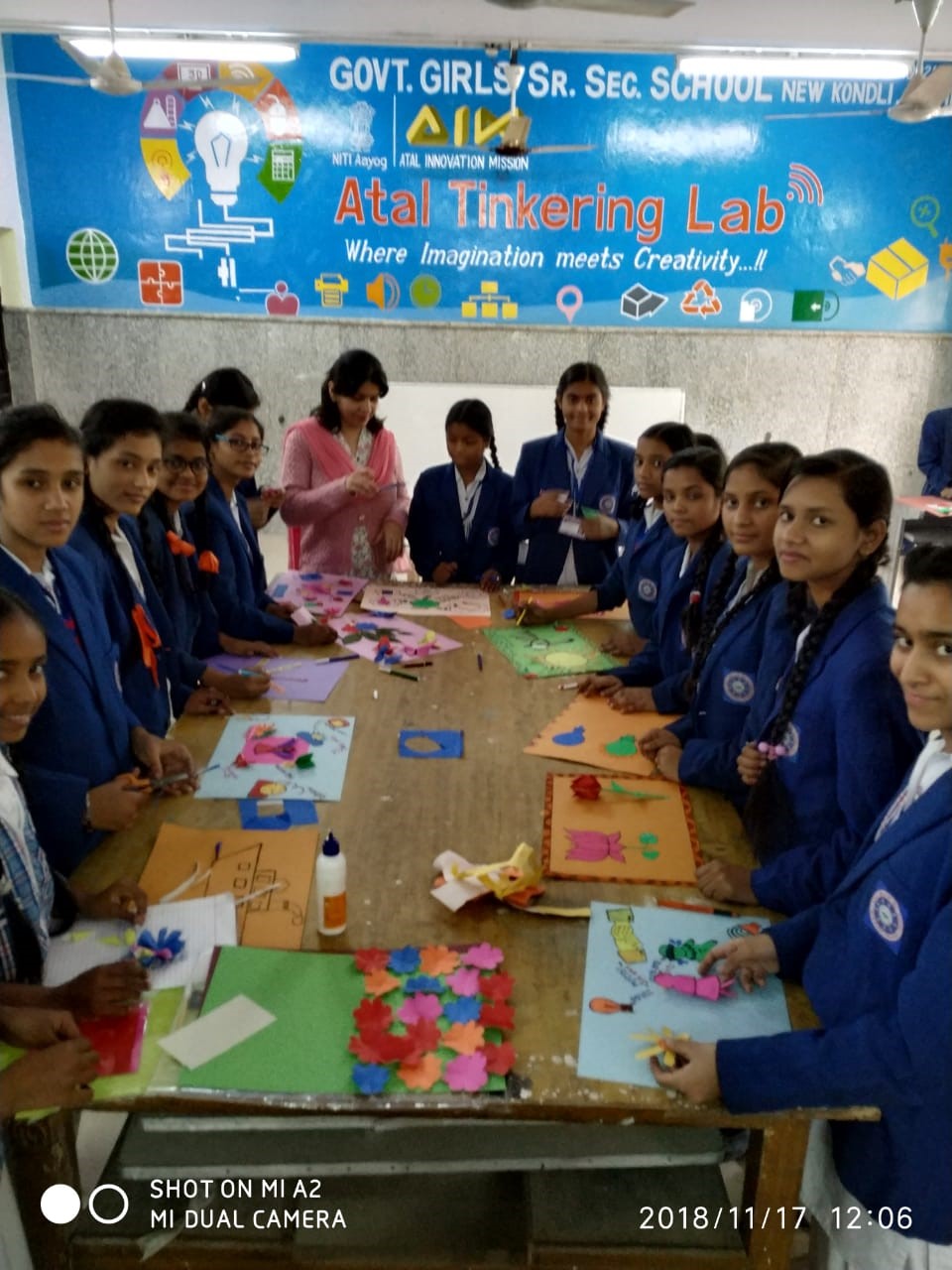 The youth of India does not lack entrepreneurial zeal; they have an exceedingly unexplored potential for working towards innovation, development and improvement of products, processes and services, with a scalable business model and a high potential of employment generation or wealth creation. Coupled with this is the fact that startup recognition by the Government of India (GOI) is going at an aggressive rate. Sustenance Allowance, Marketing Assistance, Incubation facilities and so on are being provided as part of elaborate GOI policy framework by various states.
In line with this enormous movement is the Atal Innovation Mission that is serving to fuel the drive of innovative start-ups in the country. A drive that hopes to trigger a spurt of young innovators who when graduating from their respective institutions will not waste their time searching for best methods of writing job-search curriculum vitae; but will rather be inviting resumes for jobs in their own start-ups!! Their hands will be stretched out, but only to give a crisp handshake to a collaborator rather than spreading out asking for the favor of a job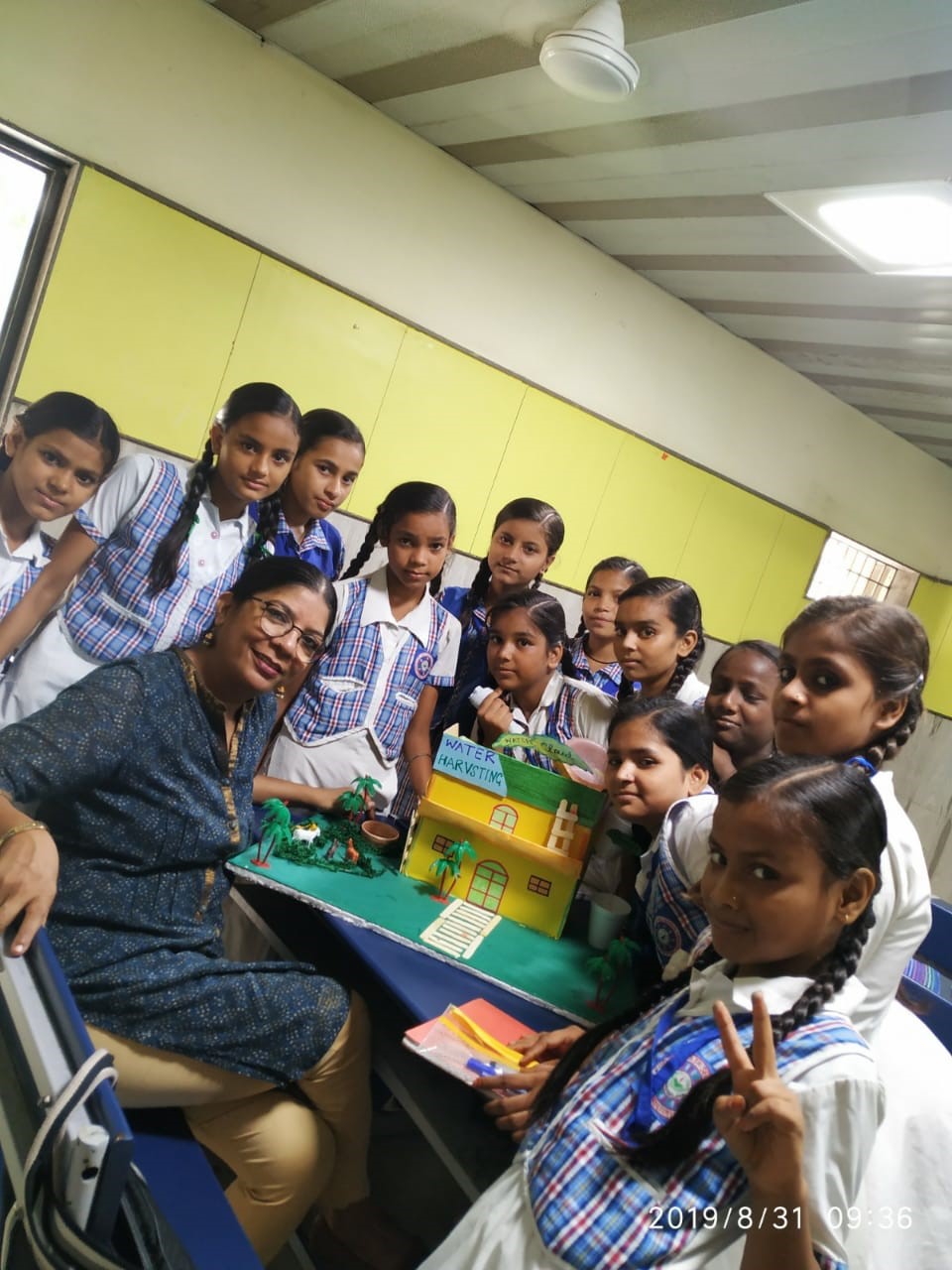 I love the fact that the students now love to show me things they've made even outside of my sessions…
The whole strength of this mission lies in - catching'em young! HOW? Well, not so difficult. There is already a gigantic populace out there of school-going children with minds full of creative energy. All we need is to channelize and harness the same. Atal Innovation Mission (AIM) is aiming to do just that. It is programmed to involve volunteers, who as Mentors of Change (MOC), pass on their knowledge, expertise and zeal to young school children through a series of mentoring sessions. Based on their experience and qualification, the MOCs can mentor the mentees with digital literacy, Ideation, Design Thinking, Computational Thinking or Physical Computing and so on.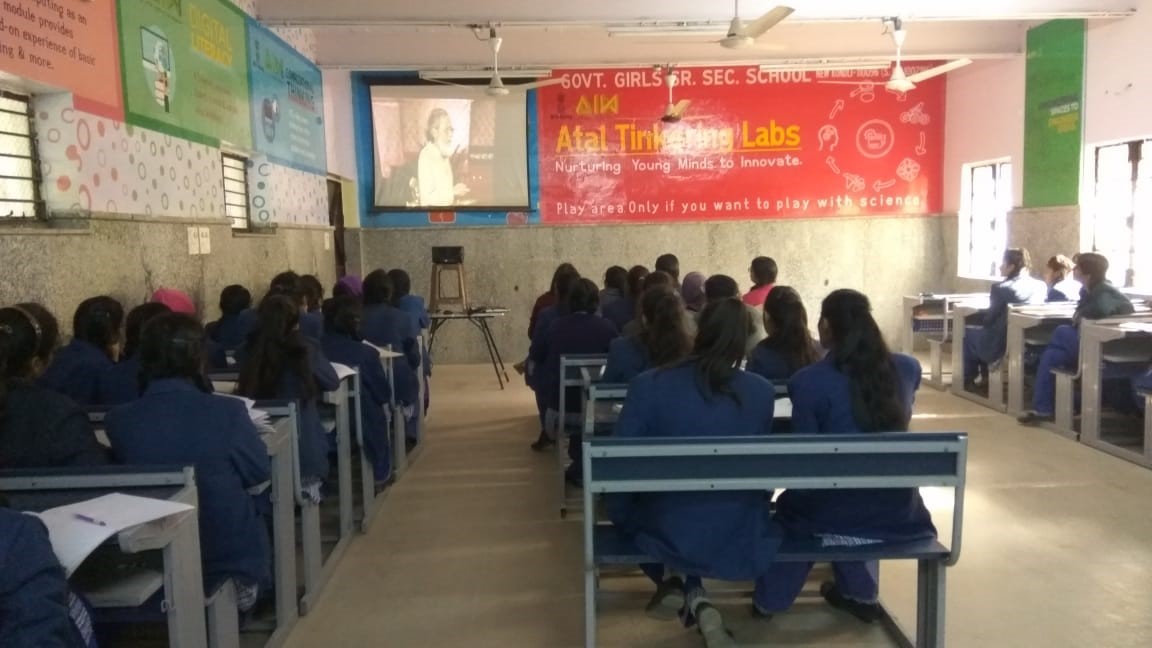 Class XI students watching an Anil Aggarwal (Founder, Centre for Science and Environment) TED Talk Show on Frugal Innovations in our country
I became a part of the mission as Design Thinking mentor, over a year ago. Since then, barring a few inevitable breaks, I find myself every week surrounded by about 40 bundles of energy who are curious, bubbly, irritated, bored, excited all at the same time! With my weekly visits to the school I am assigned, I have managed to overcome, more or less, the initial resistance, apprehension, smirks and so on of all involved. Now instead of me badgering with messages and phone calls all the time for fixing my visit, the ATL in-charge school teacher also sometimes calls me to inquire about my visit.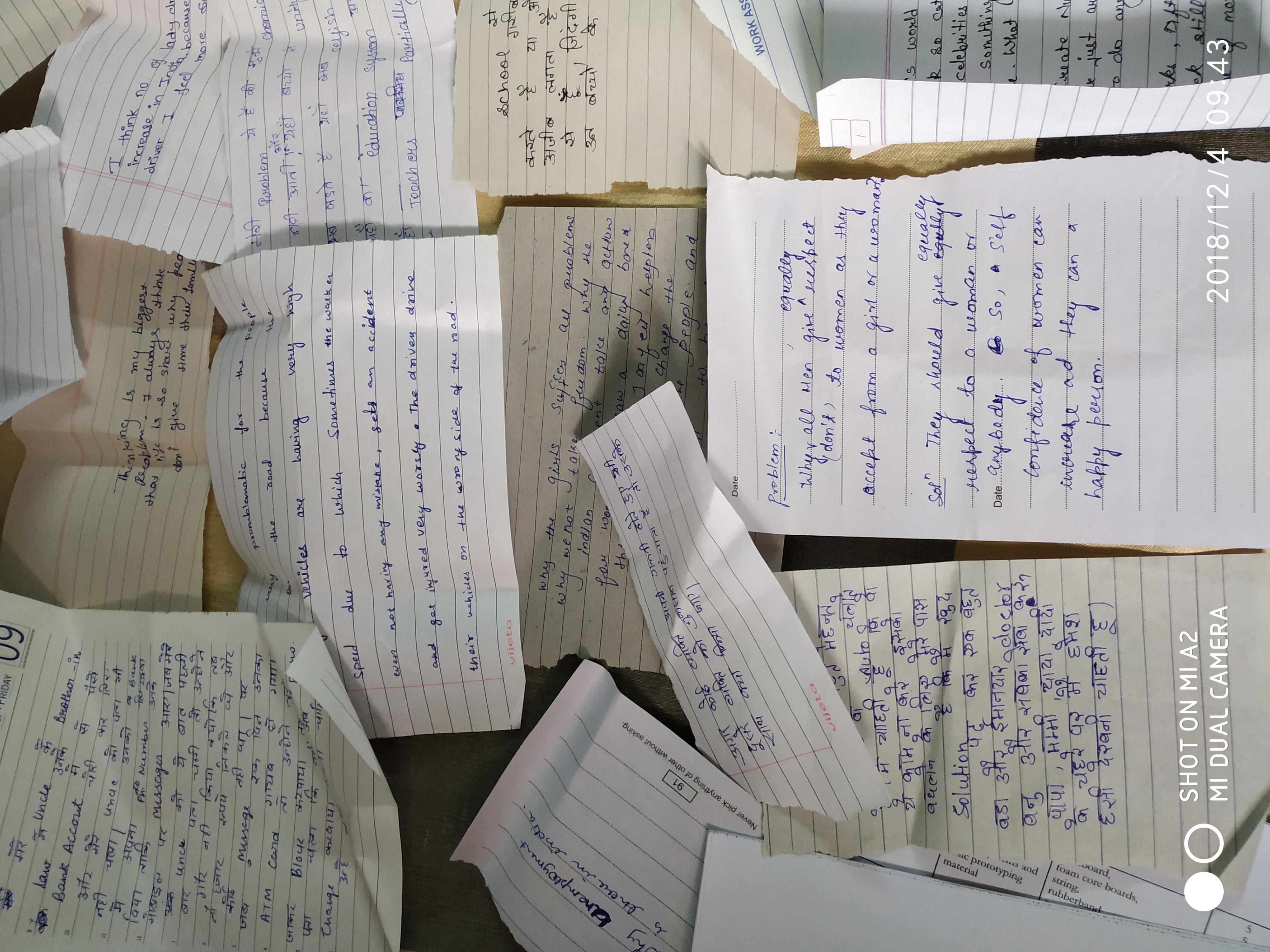 After a heart to heart talk with them for a bit, the girls had no inhibitions in writing their innermost concerns and sharing with me…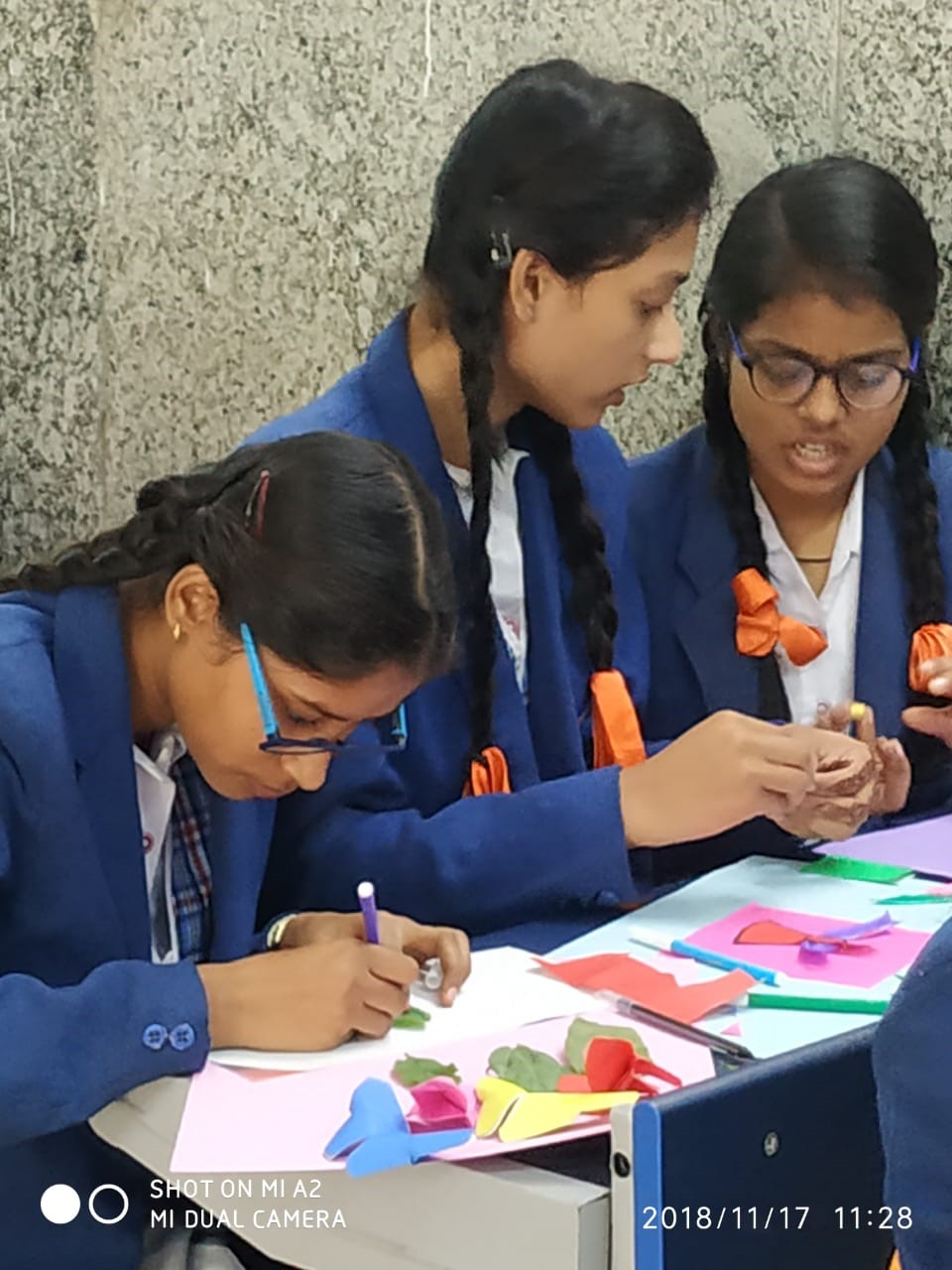 The groups of young girls aged 11 to 17 who've met me on my numerous visits have listened patiently to what I do and what I aspire for them to do. They've enjoyed a couple of TED talk shows videos projected from my laptop in the ATL lab. They've responded with great energy in frequent brainstorming sessions regarding reuse and recycling of waste. Like a close friend they've shared their deepest of concerns with me. They've written, drawn, and materialized their ideas in the form of actual prototypes and models when posed with a specific problem.
Following are some glimpses into the creative outcome from some of my sessions at GGSSS, Kondli,
New Delhi -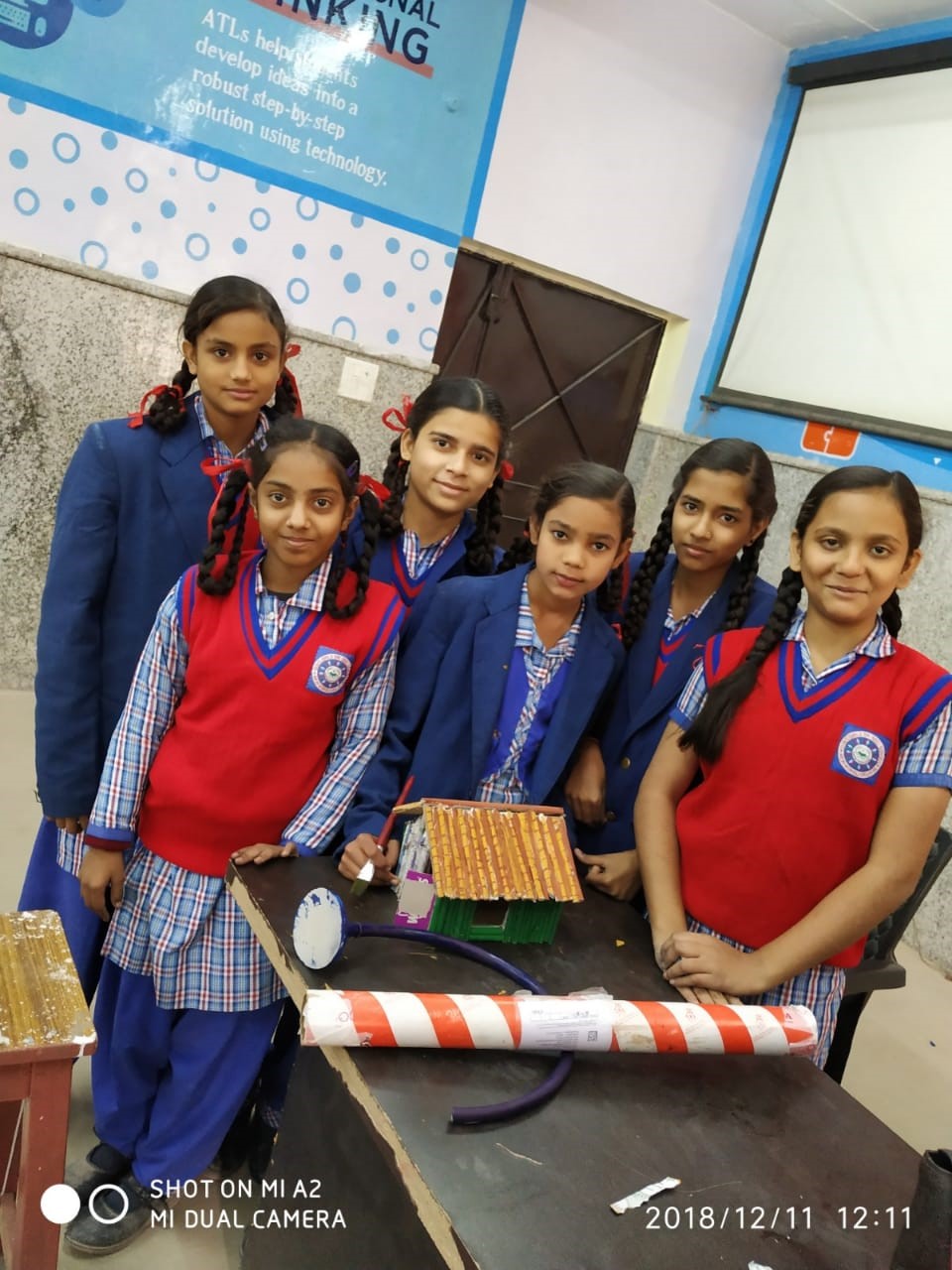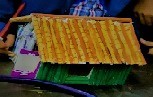 Given a packaging tube (seen on the table in the picture on the left) delivered for a roll of drawing sheets from an online site, the girls were asked what they will do with dozens of those once empty, if not throw them? Well there was no dirth of ideas… From a house for their dolls, to a baby chair, a torch…to photo frames, roller blinds and so on… we managed to make models for some of them within our ATL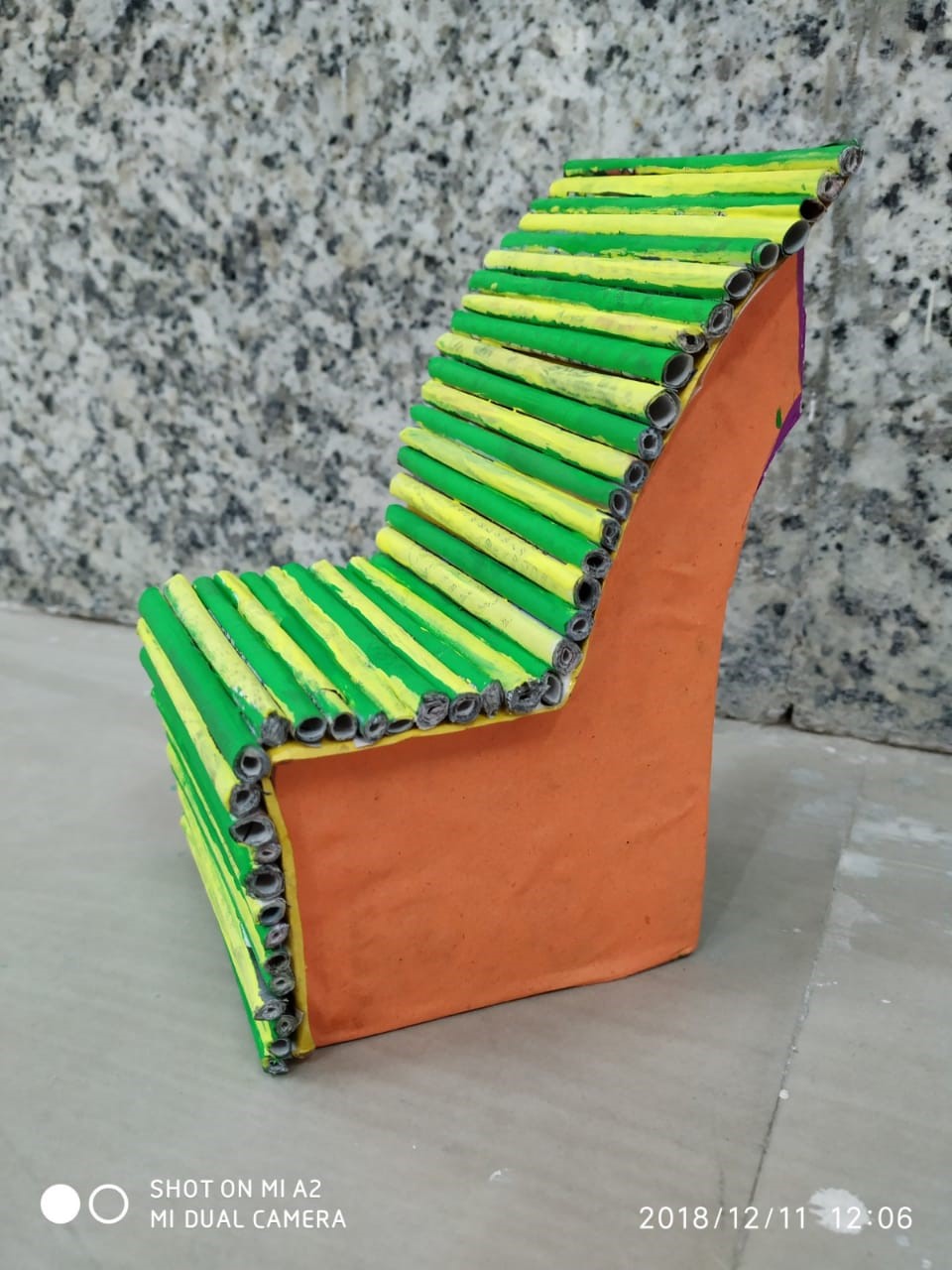 From sticking out only with their own close group of friends, there was an eagerness to join with strangers to accomplish the task at hand.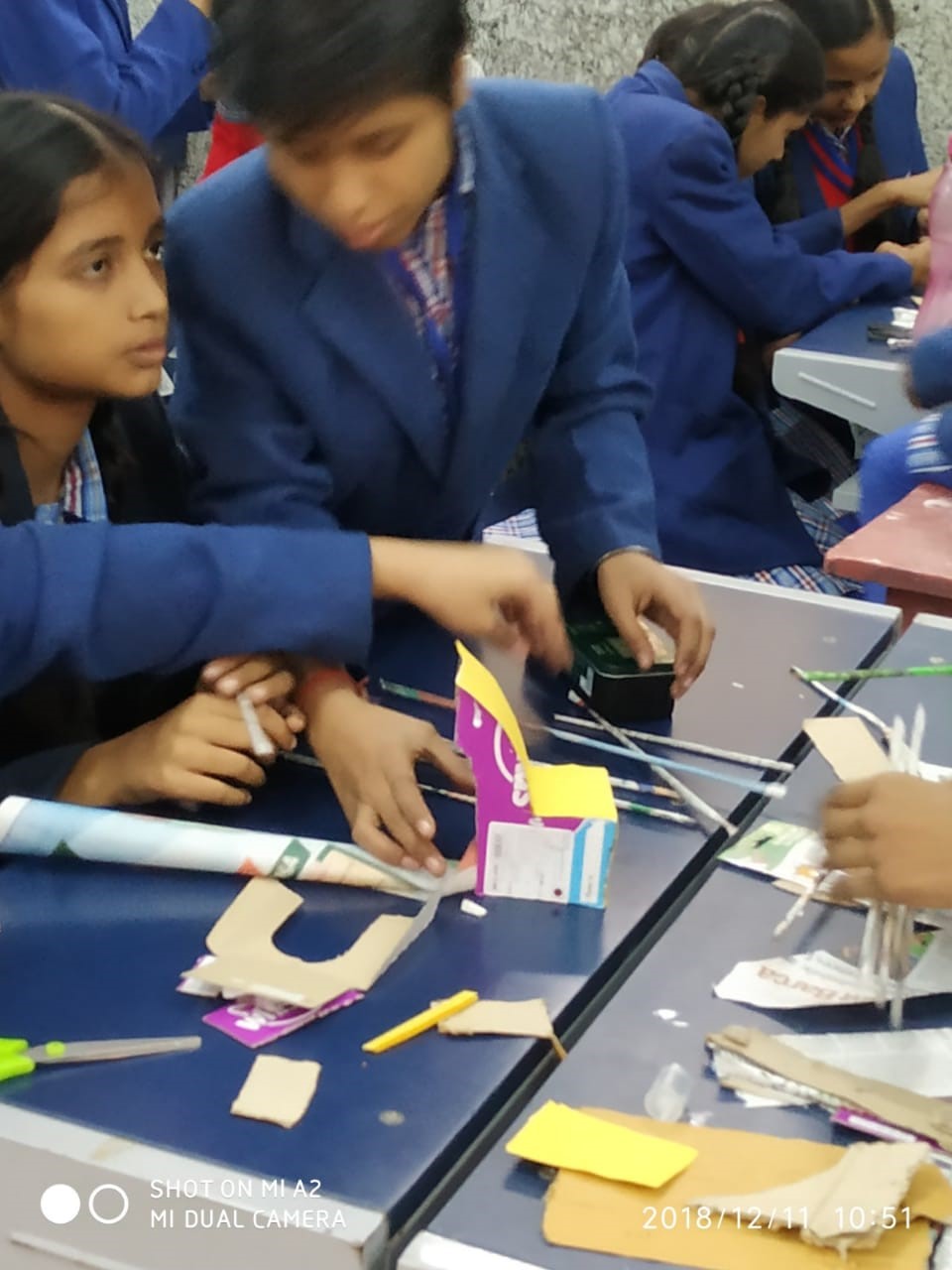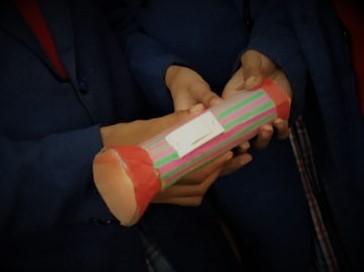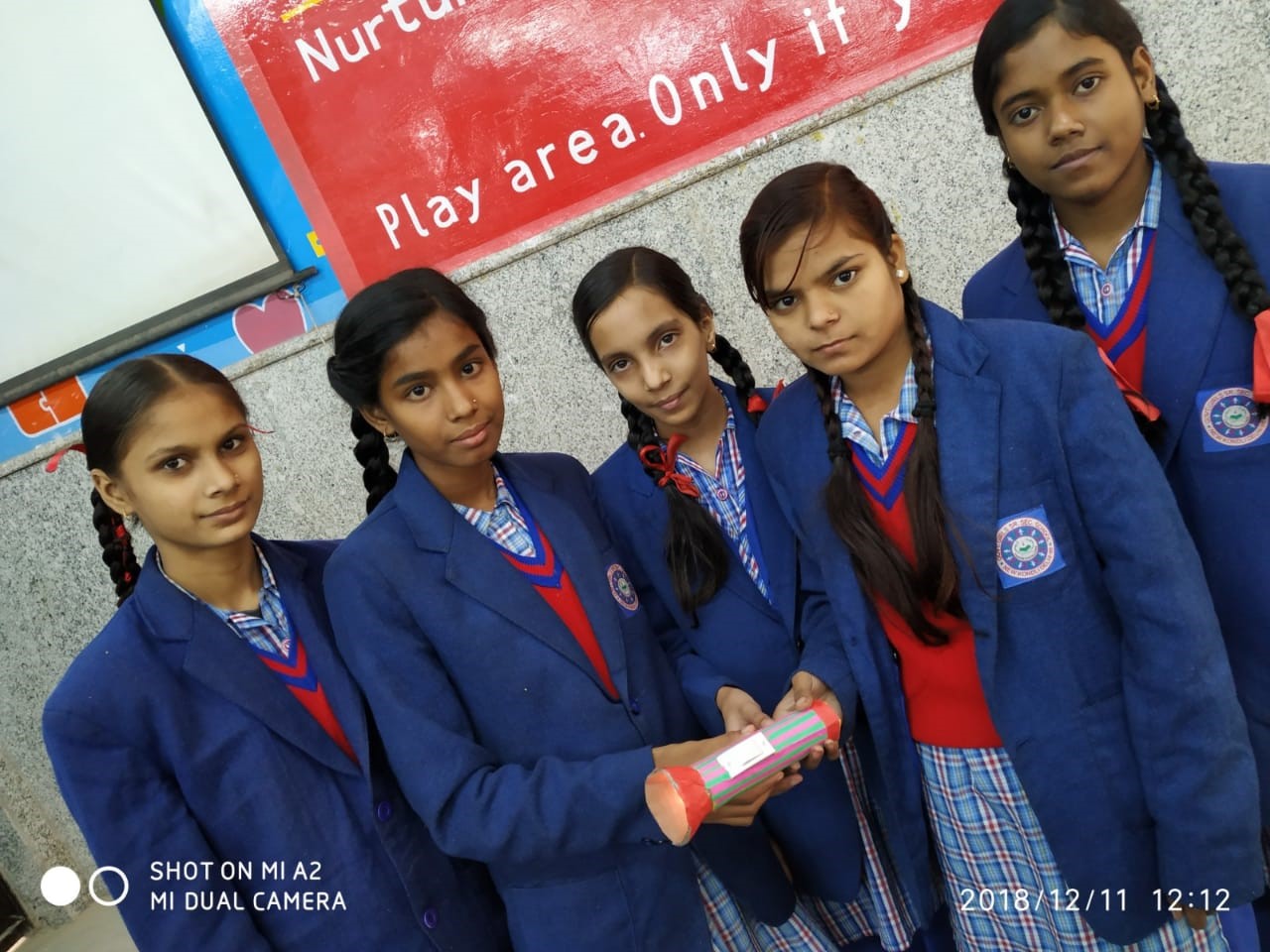 There was a lot of light… one that radiated from the torch made out of a waste cardboard tube and one that shone from the sparkle in the eyes of the young designers who made it possible
The students have learnt to present their ideas by talking in front of an audience about their writing, drawing or objects they produce amongst peer groups. It gives me immense satisfaction to witness their creative potential and they go back confident and full of a sense of achievement looking back at their creations. We have sometimes been very liberal in our choices about what we want to do in a particular session, while sometimes we have followed the 'Monthly Theme' given by the AIM Team from NITI Aayog. Either ways, we have managed to do enough to justify our time together. I can say this because every time I leave at the end of a session at school, the girls come surrounding me asking- "Ma'am, ab kab aayengi aap?" (When will you visit again?) The key attributes that I have observed grow in the budding entrepreneurs as they have been on board with me are: 1. Teamwork
2. Responsibility
3. Public Speaking
4. Self-esteem
5. Confidence
6. Patriotism
7. Worldly awareness
8. Creativity
9. Lateral thinking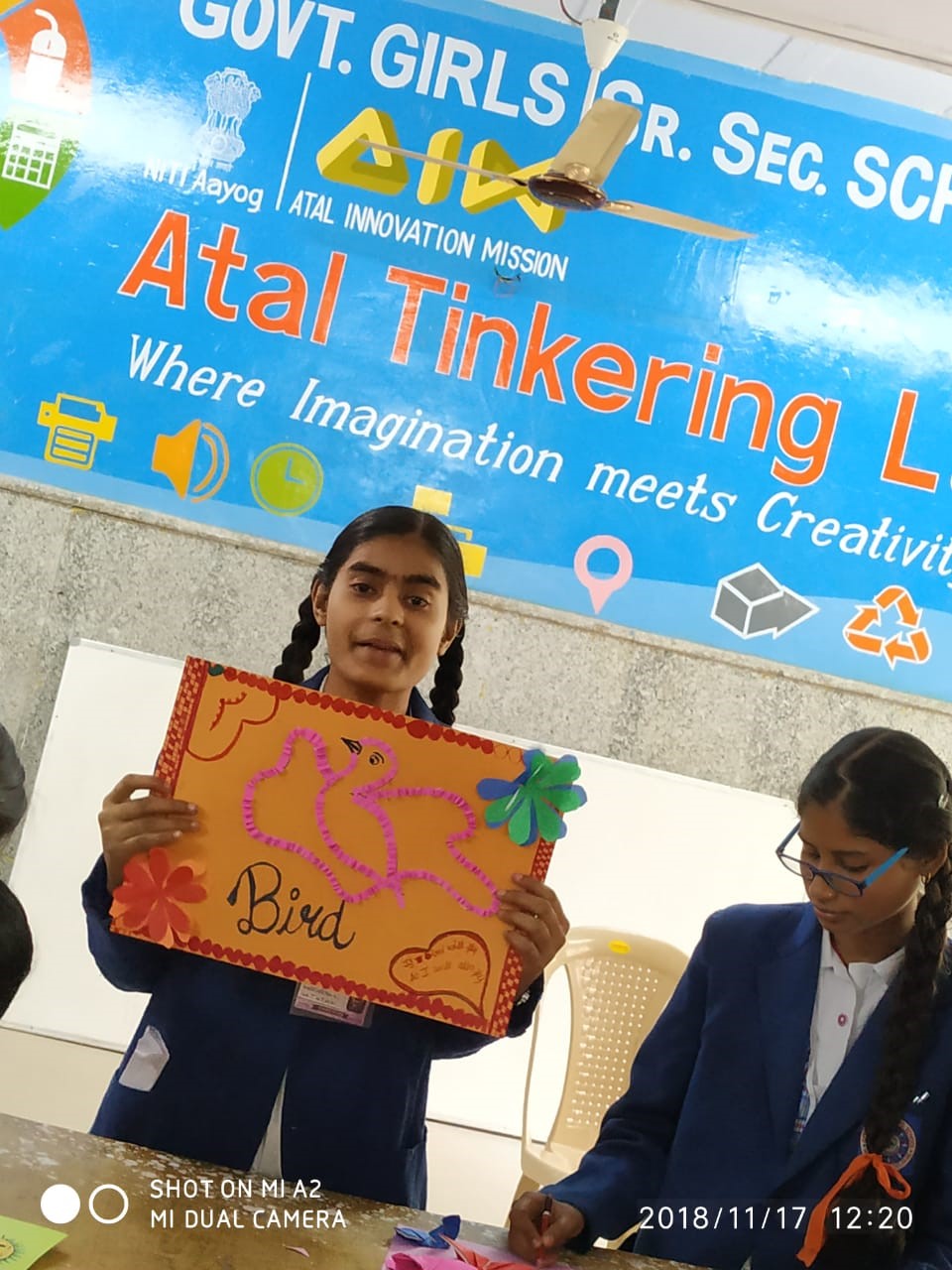 One session was devoted to girls introspecting and figuring out what their personalities could be compared with. They were asked to represent the same graphically and then tell their friends what they were and why…
Mentor of Change :Sheily Srivastava