It has been around 5 months since I have been a Mentor of Change for AIM, NITI Aayog. It is a great opportunity to contribute towards nation building. I have been assigned as a mentor for the Atal Tinkering Lab (ATL) at Jawahar Navodaya Vidyalaya, Udupi, Karnataka. This ATL serves as an Innovation hub to all its students. My key role at the school is to unleash the tinkering power of the young minds. I belong to the management (non-science) domain and would like to share that we can always make efforts to bring about an innovation mindset in the students. For instance, product innovation is something that is not always done, and we can also think about process innovation, while igniting the mindset of lateral thinking for idea formation.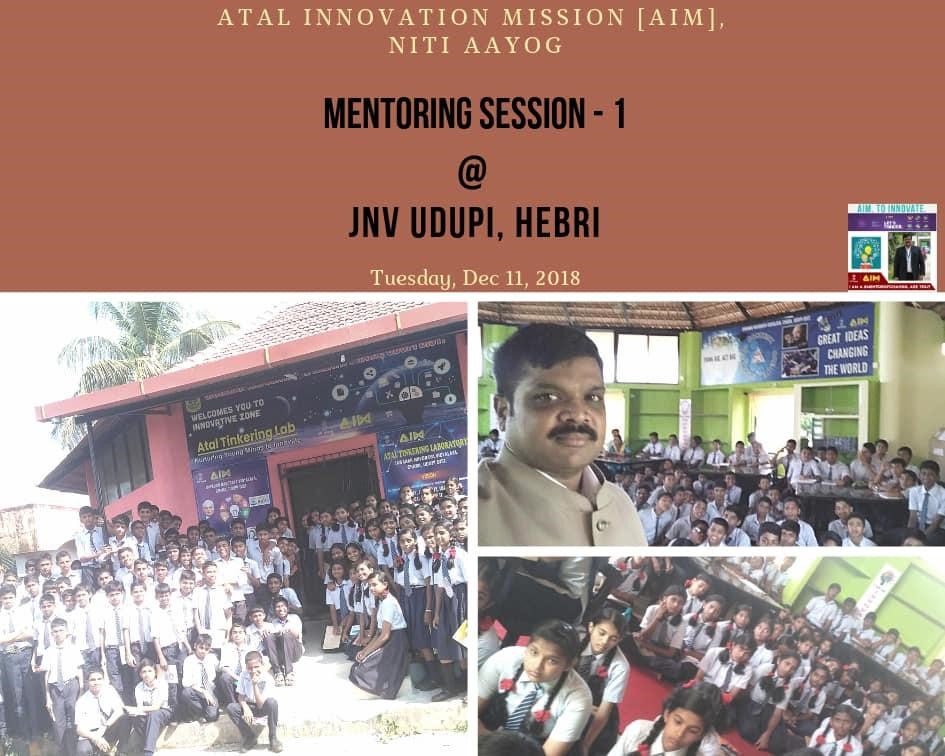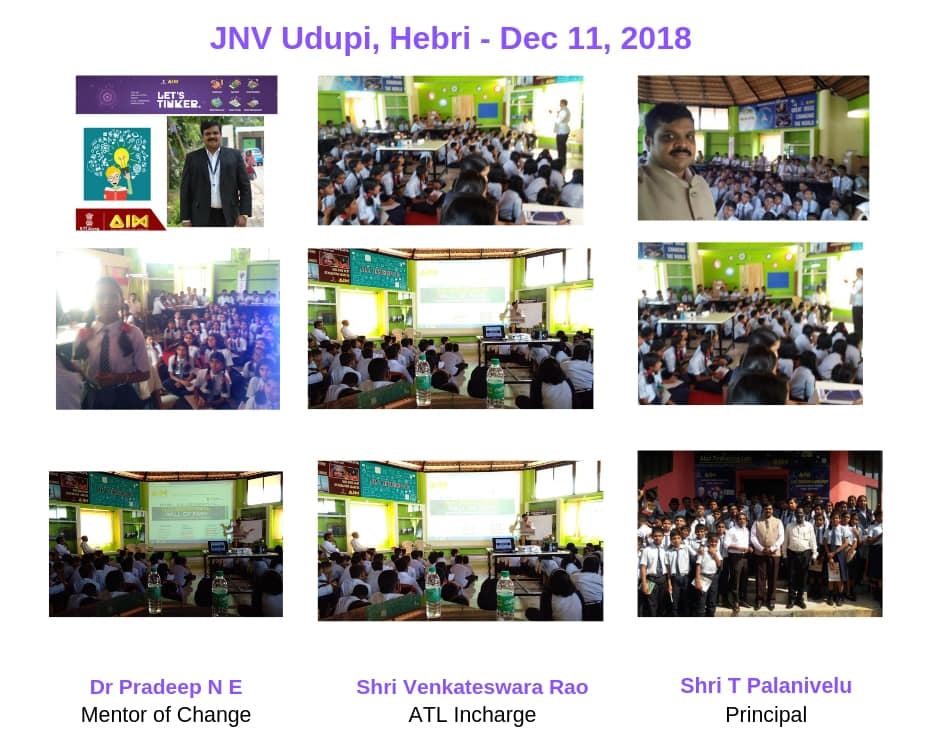 On Tuesday, 11 December 2018, I took an inaugural mentoring session at JNV Udupi and witnessed bright students who think and respond in a different way. They had out of the box thoughts which they integrated with technology, to bring out completely different levels of innovation. My focus as a mentor for the students is to structure their ideas and thinking process and motivate them to solve issues of their own community.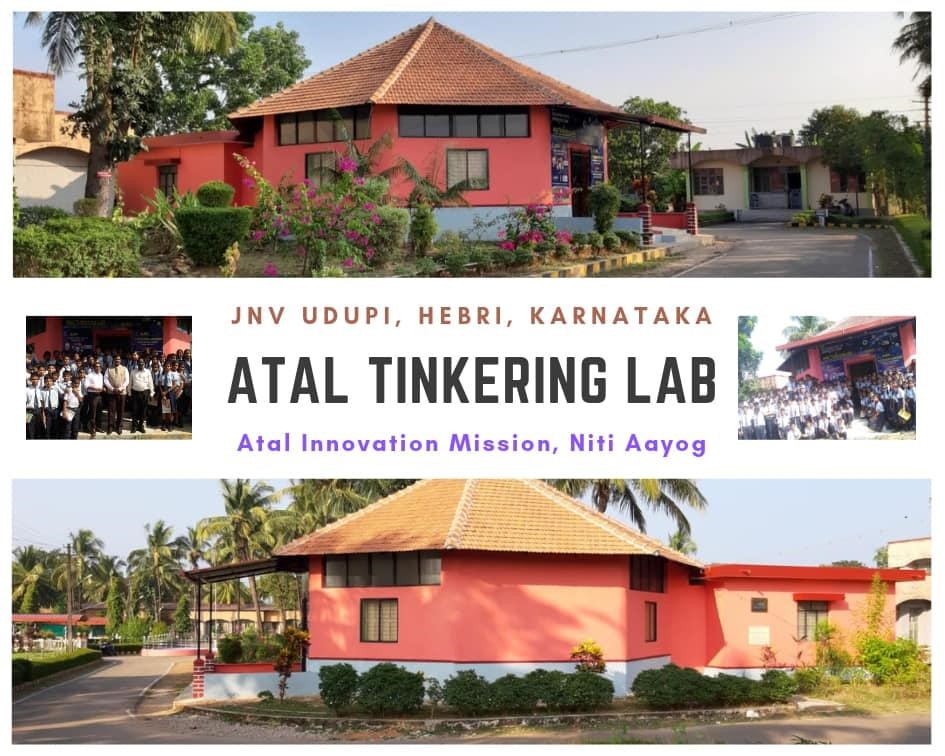 On 01st February 2019, after a long 12 hrs of travel from Bengaluru to JNV Udupi, I was all set to engage in the second session of Mentoring students towards developing innovative mindset. I started my session with the Monthly Mentoring Theme: Transforming ATL into Innovation Hub. I introduced students on how to take their ideas to implementation phase. The whole discussion with the young minds included Identifying Problem Area, Creating Problem statement, Working on feasible solutions, Research on existing work on similar problems, Establishing feasible ideas / alternatives, Developing product model/ prototype or service plan chart, Testing and presentation of ideas for feedback in Hackathon/ fests/ exhibition/ conferences/ seminars , Patenting and finally Commercialisation.

Kudos to the entire team working at JNV, Udupi. I received great support from the Principal, ATL Incharge and other staff of the school.

As we collaborate towards making the future beautiful and sustainable, I hope these studentpreneurs become the change agents of our New India.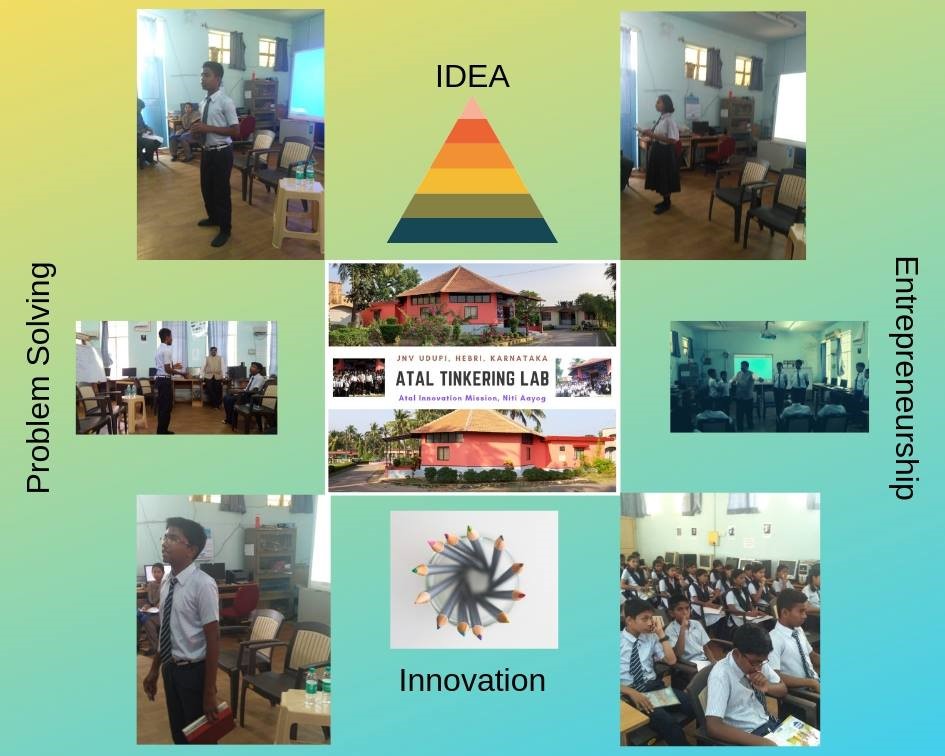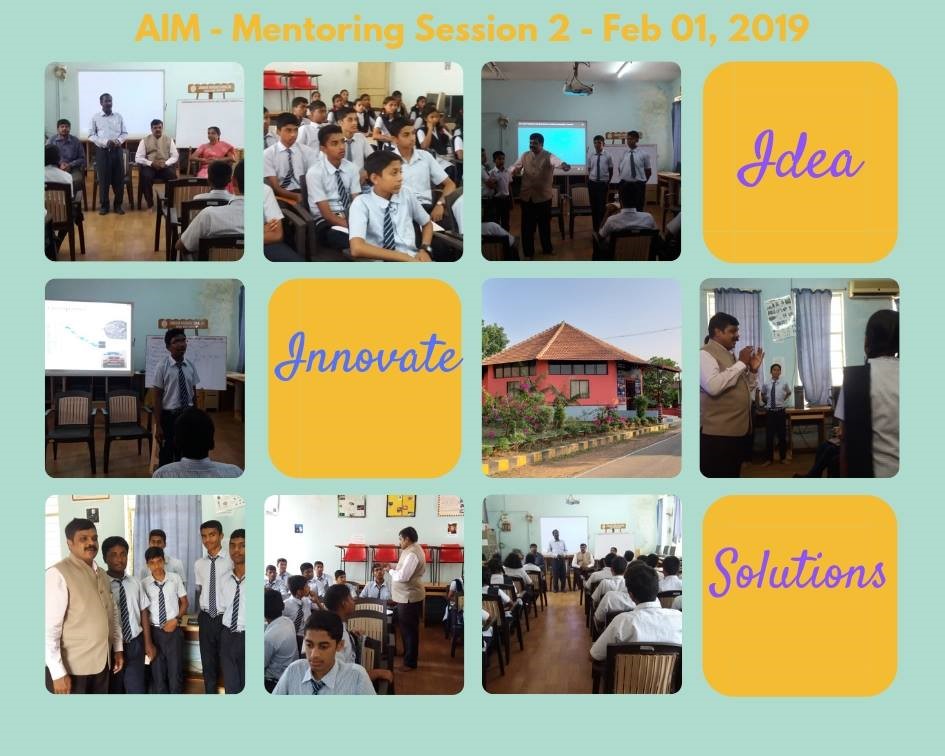 Mentor of Change : Pradeep Nagaramgere
School : JNV, Chara, Udupi